At the beginning of November, recently elected Canadian Prime Minister Justin Trudeau made history by appointing an equal number of men and women on his cabinet "because it's 2015." He has a list of ambitious and progressive goals for the country, many of which are unimaginable in the United States. Canada is geographically, historically, and culturally close to the US… but how much do we really know about our neighbor?
You now have a chance to find out for yourself! We are now accepting applications for the 2016 – 2017 Killam Fellowship, a program administered by Fulbright Canada, to increase mutual understanding between the United States and Canada. Students will spend either one semester or one academic year on exchange attending a Canadian university.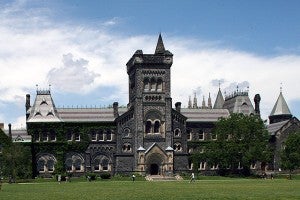 This is an opportunity to discover the hidden facets of a multicultural nation and experience all that our northern neighbor has to offer. Practice your French in the Quebec region and enjoy the hospitality of the Canadians, visit the region's historic colonial sites, and indulge yourself with poutine to keep yourself warm in the winter. Travel west to the province of Ontario, and cheer your favorite hockey team in the bustling cities of Ottawa and Toronto. Head north to the country's least populated territory of Nunavut to catch a sight of the northern lights. Finally, hike around the beautiful parks and mountains of Alberta and British Columbia.
All of this is possible through the Killam Fellowship, which grants the following benefits:
Academic awards of $5,000 for a semester or $10,000 for a year
An allowance for health insurance
Orientation in Ottawa: an introduction to Canada and the Fulbright program, complete with an ice hockey game
Spring seminar in Washington DC: meet with senior representatives from the Canadian Embassy in Washington, the US Government, and the Woodrow Wilson International Center for Scholars and visit landmarks around the city
In addition, it is possible to apply for these additional grants:
In country Mobility Grant to explore another region of Canada
Community Action Initiative Grant to create volunteer based programs for social impact
Alumni Internship Program at the Fulbright Canada Office for a summer or semester
To learn more about the program and the application:
Upcoming information sessions around campus:

Monday, November 23 in CLA 1.102 at 4:30 p.m.
Wednesday, December 2 in PAR 101 at 12:30 p.m.

Schedule an appointment with program coordinator Ashley McDonald to discuss the program and open the application
Apply by the deadline of December 15
Find out more about the program here.