大家好! (dà jiā hǎo)
Hello everyone!
My name is Diego Maldonado. I am a third-year aerospace engineering major, and I always dreamed of studying abroad! I knew that this would become a life changing experience and I simply couldn't miss out on it. I originally considered over 10 different countries and China was actually not one of my top choices. My mind was always set on Europe as I wanted to travel to different countries, meet different people, and enjoy a wide variety of sports and food, but then I decided to focus on what I really wanted to gain from my experience abroad. One of the reasons why I came to UT was to experience a wide range of cultural diversity; this also became a major motivating factor to study abroad in China. I realized that I needed to experience something completely different, to depart from western culture, to go to a country where English is not a predominant language, and to encounter things that I'd certainly never seen or heard of before. After two years of research, I concluded that China was going to provide me a whole different view of the world and that Shanghai would allow me to immerse myself in Chinese culture while still keeping connected with the world. It felt great to have finally decided on where to go, yet something was stopping me from feeling fully comfortable with my decision.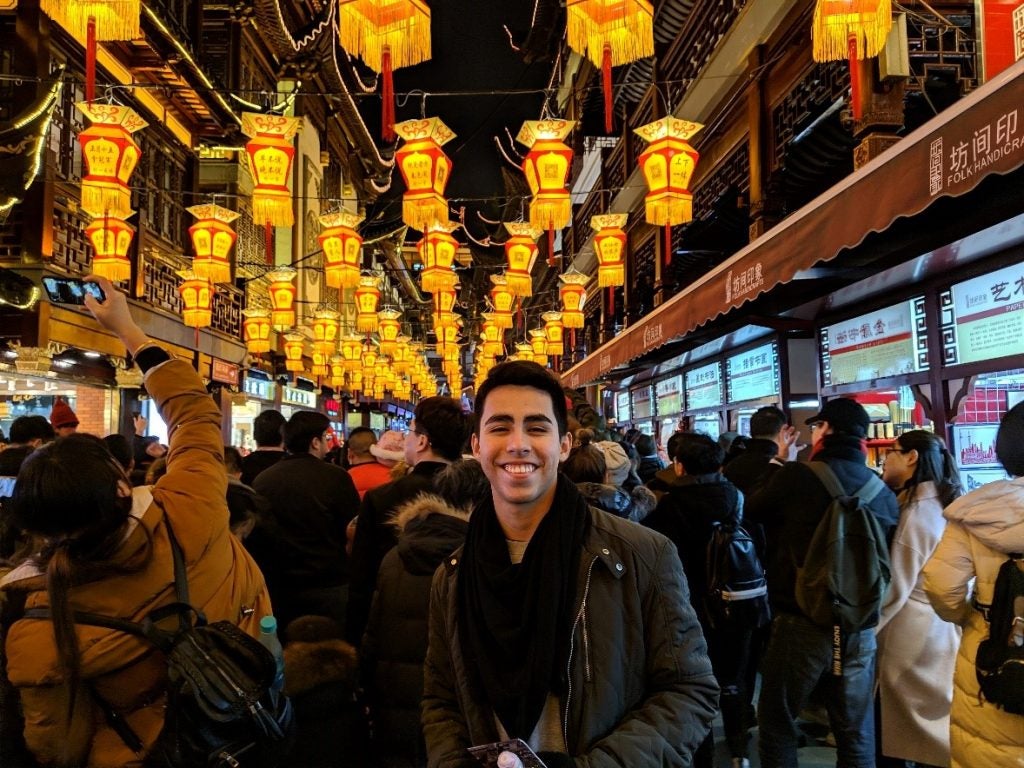 I had always heard a variety of things about China but never had a concrete idea of what it feels like to live there, mainly because very few American students study there in the first place. Out of the 2.3% of U.S. college students that study abroad, only 5% decide to travel to China, compared to the 55% that go to Europe. I knew this was going to be a unique experience, an experience that would require a great leap of faith but would be massively rewarding. 
I have been in Shanghai for almost two months now and feel ready to share with you what this experience has been like so far. Instead of sharing how amazing China has been and how every week is even more amazing than the previous week, I have taken the time to compile a list of the worries I had before traveling to the other side of the world. Subsequently, I will share how I have been able to overcome or at least cope with these struggles.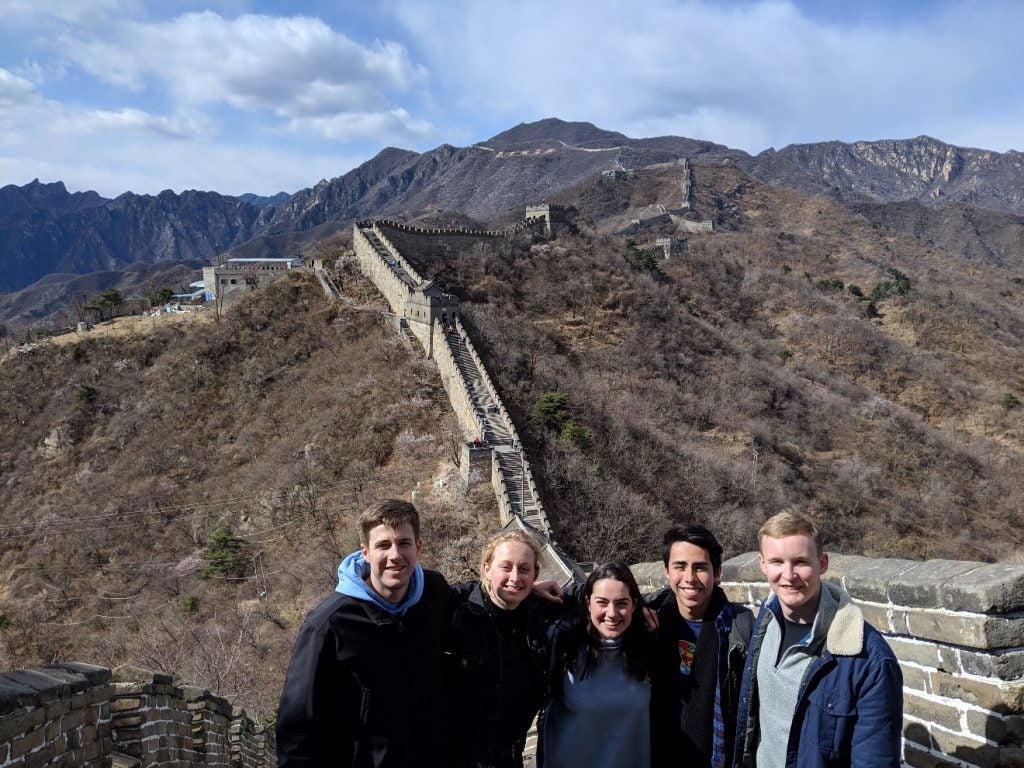 1. Will I get homesick?
A 13+ hour difference in time zone makes it challenging to communicate with loved ones. At UT, there is usually a point in the semester where I get homesick as I don't get to come back home until the end of the semester. I worried that if this happened while in China, then it would be harder for me to deal with homesickness.
Solution: Getting my friends and family to install WeChat allows me to communicate with them over Wi-Fi. I realized that Sunday mornings are the best time to video call my parents and therefore scheduled biweekly calls with them. I also push myself to do as many things as I can each day to keep myself busy and think less about home. I consistently try to eat things I wouldn't normally eat, explore the city as much as possible, and learn about Chinese life through extensive conversations with my Chinese roommate. All of this widely contributes to my cultural immersion, so much that many times I feel like Shanghai is my second home.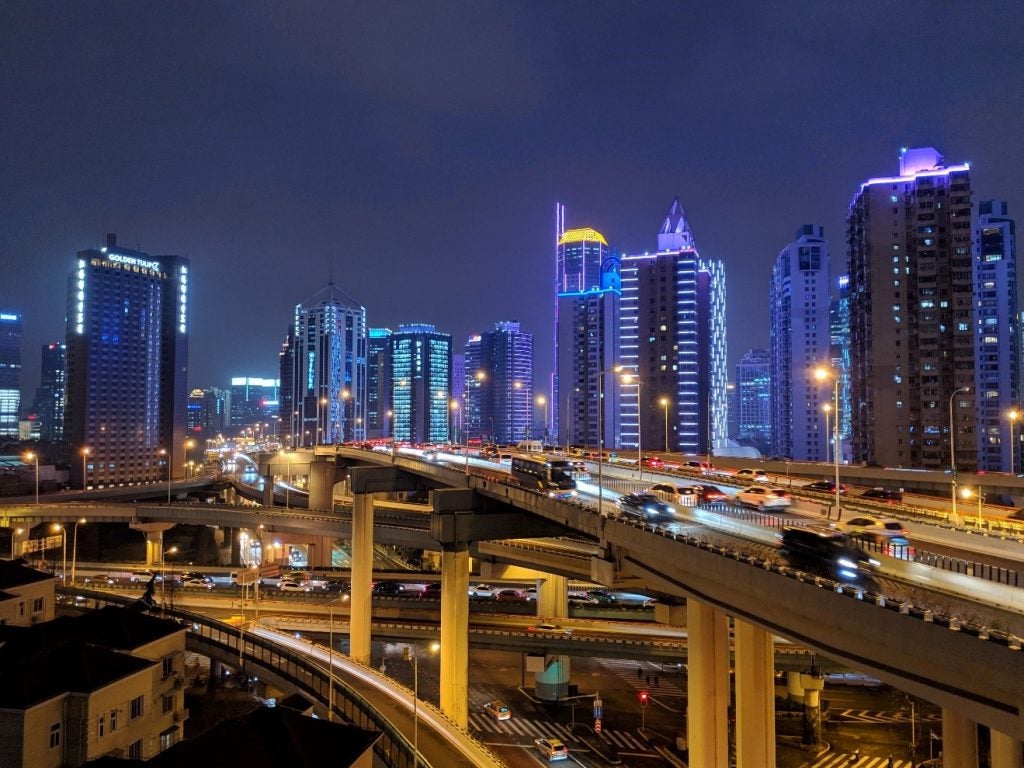 2. Is China safe?
I heard many stories about pickpocketing in China, foreigners getting ripped off, and highly dangerous streets at night. I am a really trusting person, but this information almost made me not want to go to China anymore. 
Solution: To make myself feel better, I bought a pickpocket-proof fanny pack and a backpack with a built-in combination lock. I felt prepared and ready for departure, but once I arrived to Shanghai my original perception quickly changed. Chinese people are very welcoming to foreigners and our program director told us that Shanghai is surprisingly very safe. She even feels completely safe walking alone along the streets late at night. In regard to getting ripped off, there are certain areas with no set price on products and you do have to haggle to lower the proposed price. Taxi drivers are infamous for wanting to overcharge people for a quick 10-minute car ride, but again, you will need to use your haggling skills to pay a fair price.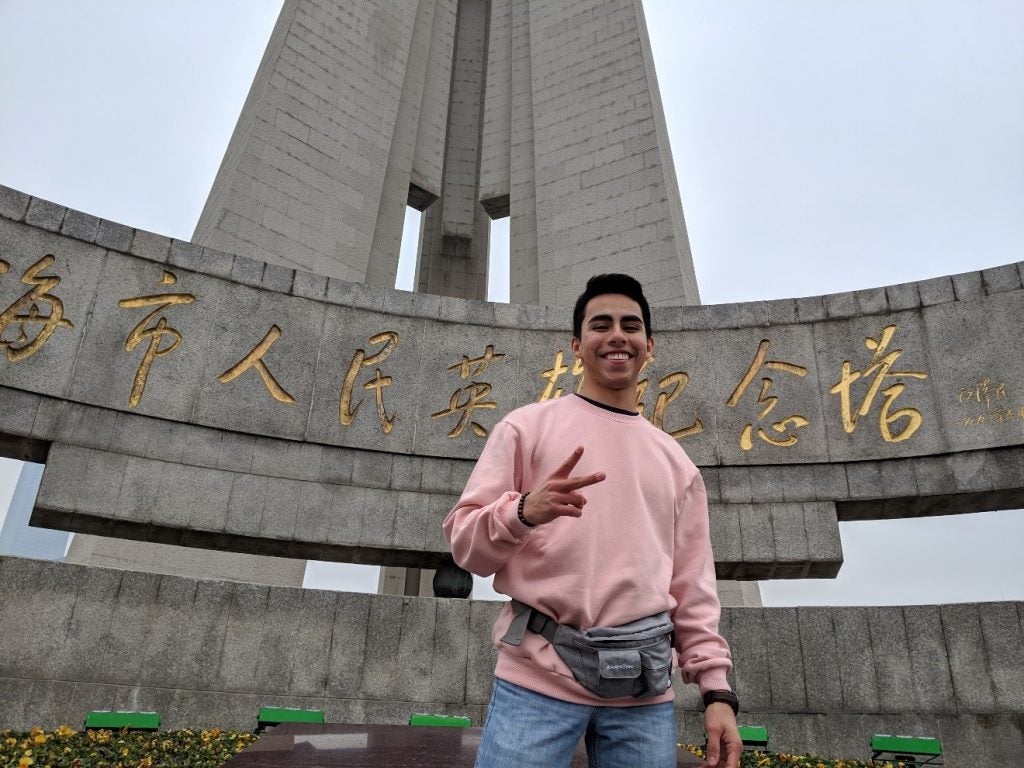 3. Will I get sick?
Food quality was one of my biggest worries; I surely did not have plans to spend my time in China suffering from food poisoning. I also read about Shanghai's air pollution problems and how the smog can affect your health. This added to my list of reasons as to why going to China may not be the best destination for my well-being.
Solution: It is good to be on the lookout, Shanghai's air pollution has once again surpassed Beijing's, so it is a good practice to check air quality every morning to see if it is advised to wear a face mask. The pollution in China also affects the access to drinking water. It is extremely common to be served steaming hot water in restaurants rather than a glass of ice water to avoid diseases. Keeping this in mind, food is usually steamed, fried, or grilled, killing most of the harmful bacteria. I feel safe when eating Chinese food, even when eating very questionable things such as chicken feet, frog, or duck blood, which are all delicious by the way.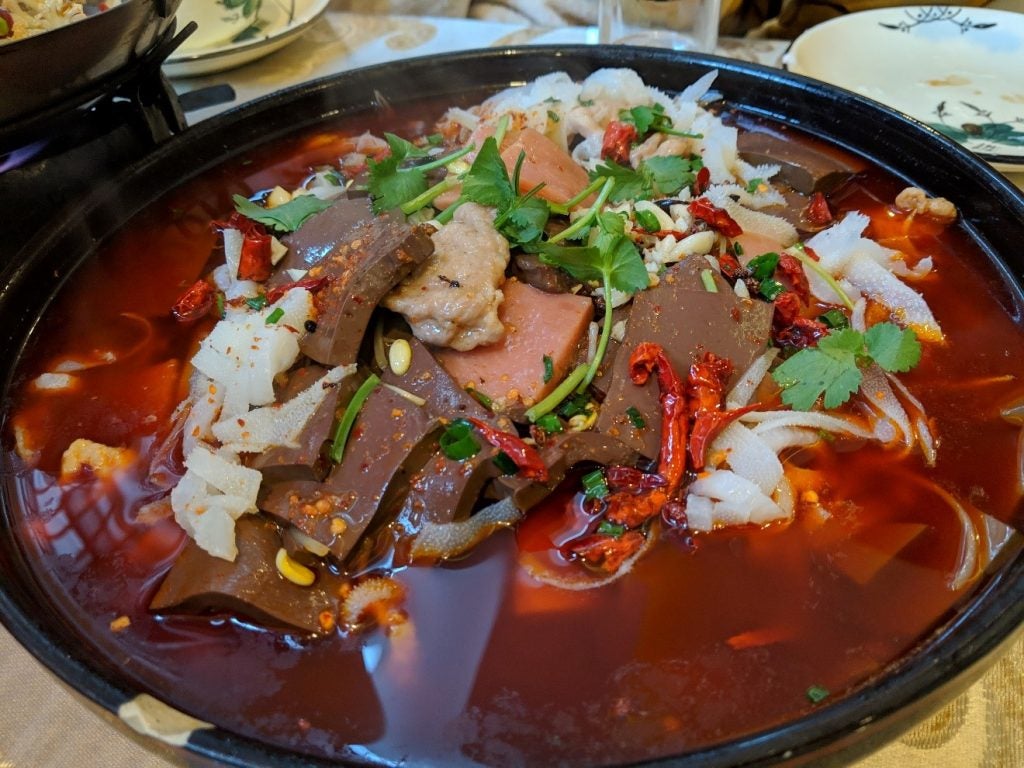 4. Will I have a stable internet connection? Is it true that I won't get access to any American websites and mobile apps?
I was told to purchase a reliable VPN connection service to have access to browsers like Google and apps like Facebook and Instagram. I highly browse the internet and use my mobile apps, so I thought this would make it very difficult for me to keep in touch with global news, sports news, friends and family, and even pop culture and entertainment.
Solution: Sometimes you simply have to follow directions, so I purchased a monthly membership plan to acquire a VPN connection. There are many companies to choose from, some better than others, but all do the job just fine. You will lose connection many times. One time I lost connection for a whole week, but for the most part you will have access to anything you had access to back in the States.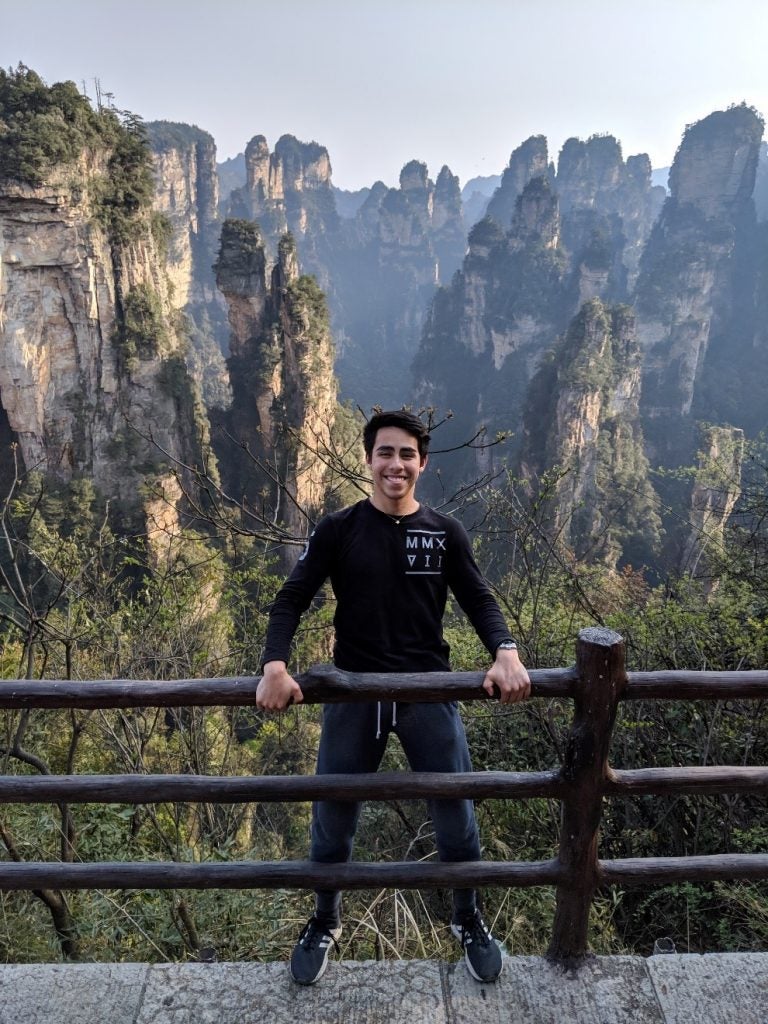 5. Will I be able to make good friends?
By being the only UT student to come to Shanghai through CET Academic Programs, I knew that I shouldn't raise my hopes in making friends. Everybody has their own individual goals when studying abroad and many don't care much about making friends. That was not the case for me, I wanted to experience Shanghai with great people by my side to make the experience even more enriching and hopefully enhance any established relationships in future years.
Solution: CET made it particularly easy to make friends as there were many welcoming activities before and once school started. I feel like I know all the students in the program fairly well, as well as their Chinese roommates. I personally get along very well with my roommate and we are both extremely curious about each other's culture. Apart from that, Chinese students in general are extremely friendly and most don't have a single foreign friend. They are always excited to talk to you, although most won't start the conversation. I made many friends by playing soccer and basketball with Chinese students. Last weekend I traveled to Zhangjiajie and spent the whole Saturday afternoon with four Chinese girls my friend and I met earlier that day. It is very fun to speak with so many people and have the opportunity to learn more about Chinese culture.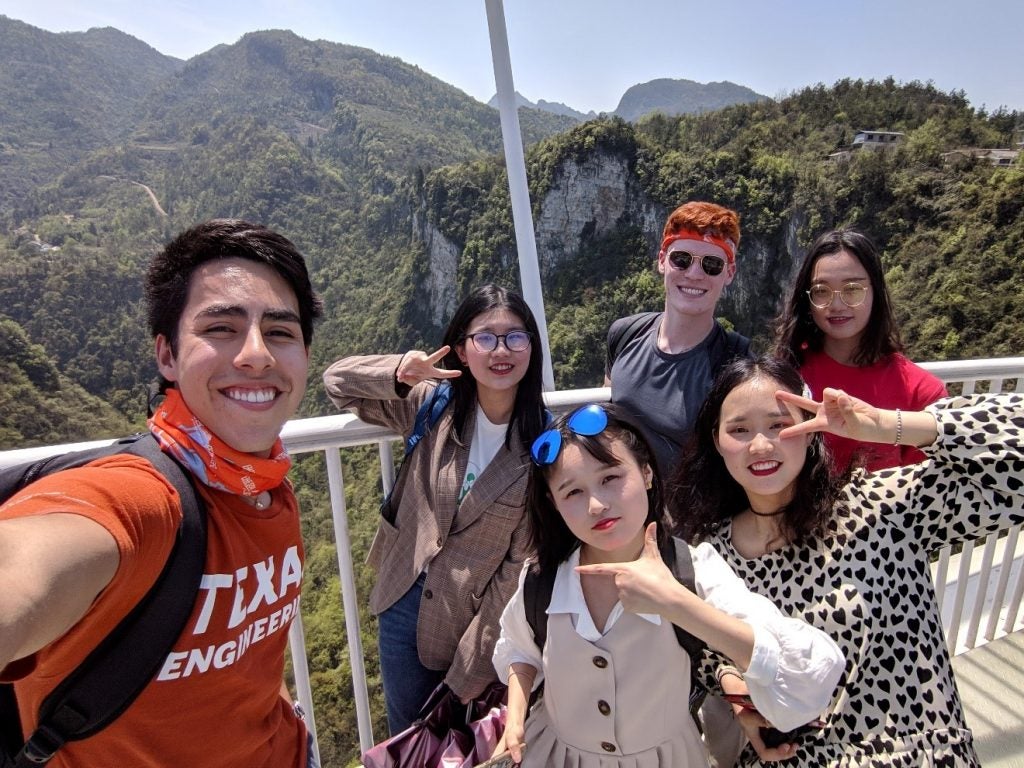 6. How efficient is public transportation in Shanghai?
I drive eight and a half hours to get from El Paso to Austin each semester; the good thing is that I get to have my car on campus. Shanghai is the most populated city in China, with over 25 million people, this means that you certainly need to take either the bus, the subway, or a taxi to go around the city. Not having the comfort of my car to move around made me nervous as public transportation can many times be tricky at first.
Solution: It turns out Shanghai has an amazing, top-tier, world-class, extremely efficient public transportation system. The subways and buses are very cheap, always on time, and have very attractive destinations. There are signals everywhere in the station so you can confirm your destination. For unusual destinations, taking a taxi or a DiDi, China's Uber, is also very affordable and convenient.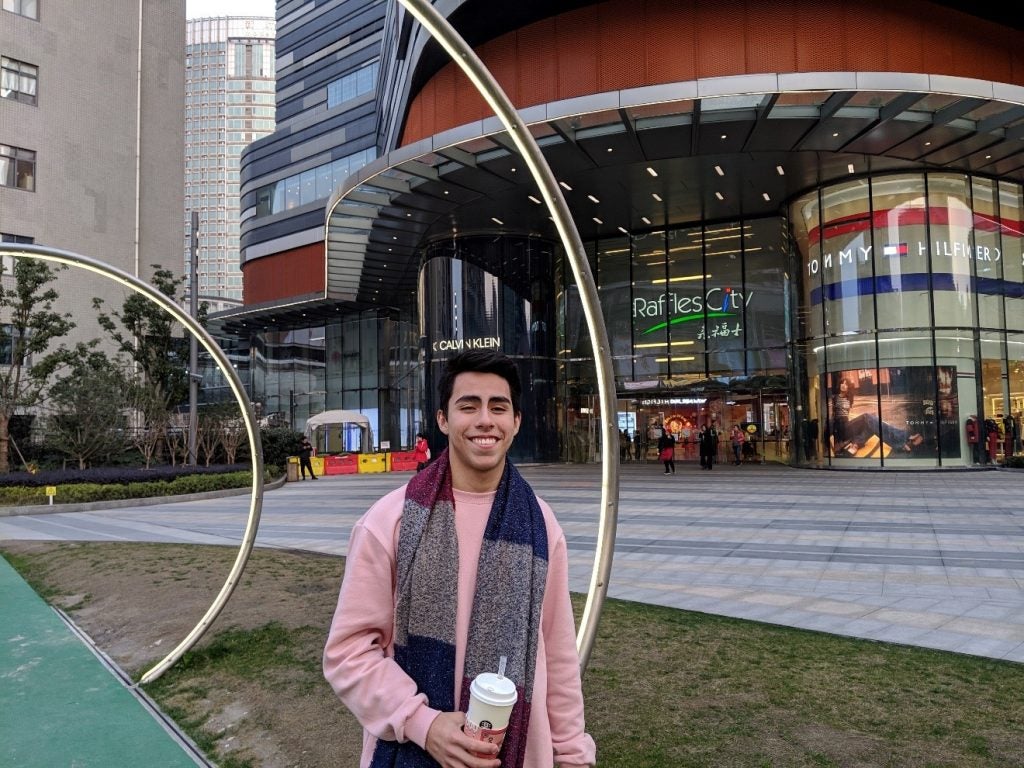 Essentials
There are a few things you will need to do upon arrival such as opening a bank account and acquiring a Chinese phone number. China now greatly relies on the use of smartphones to pay for almost everything. Many places won't accept cash or a bank card, so it is essential to get a Chinese phone number and bank account to have access to WeChat and Alipay. These two apps are a must-have so you can purchase whatever you desire.
Final Comments
I hope this list helps you have a better understanding of what to expect upon arrival to Shanghai and many places in China. It has been a wonderful experience full of surprises and I consider myself worry-free at the moment. China is a great place to study abroad. It is currently the world's second largest economy and it continues to grow at an astonishing pace. It is a country full of great history and innovation. People are very friendly, the cities are gorgeous, and the variety of food is seemingly endless. China by far sends more students to study abroad in the US than any other country. Studying abroad is an incomparable experience so it is very important to overcome one's insecurities to take advantage of amazing opportunities like this one.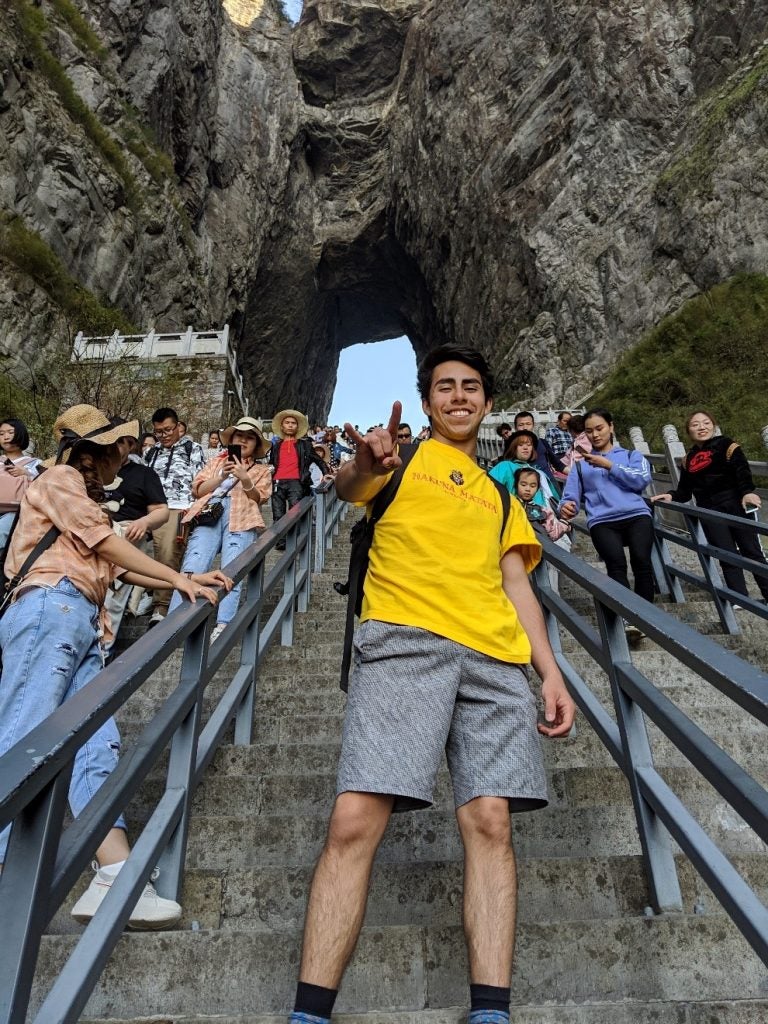 This post was contributed by Diego Maldonado, a 2019 Global Ambassador. Don't get left behind. Find your study abroad adventure>>