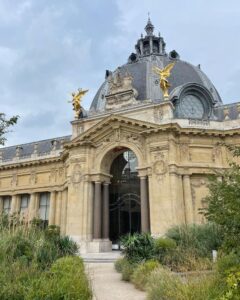 My study abroad experience in Paris is markedly divided into two sections. I moved here the first week of June – nearly three months prior to any official study abroad programming – and spent the summer establishing a routine: venturing into smaller museums solo, devouring literature, and discovering local spots.
The much-anticipated second portion of my Parisian days began at the end of August, with the debut of Sciences Po "Welcome Week." This signaled the shift into my full-fledged study abroad program.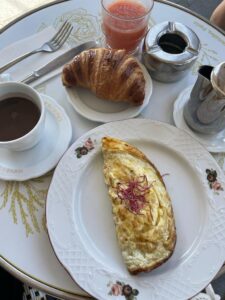 It was interesting to attend an organized week of both peer and city introductions, as I already felt like a local, having taken various metro routes without pausing to check directions. I was nervous that my familiarity here would make it harder to connect with other exchange students, many of whom were arriving in France for the first time.
This fear was allayed when I got to share some of my own Paris revelations and tips, like favorite coffee shops and English bookstores, to many receptive, eager audiences.
One of the many reasons Paris captivates me is its stimulating international culture. Among the striking, traditional architecture and a boulangerie every block (seriously!), there exist hundreds of different languages and backgrounds, each bringing to the mix and spirit of the city their cuisine, art, and style.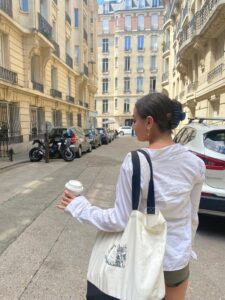 One of the reasons I was drawn to Sciences Po for my semester abroad was this emphasis on the international community; I wanted a space for my studies that aligned with the city.
This international emphasis was evident from the initial moments of Welcome Week, as I walked into my small group's designated classroom and sat down amongst students from Norway, Australia, Northern Ireland, and Japan, as well as a sizable population from the U.S.
Fittingly, my first course wound up being French. I was pleasantly surprised to discover that the language courses at Sciences Po are not separated by undergraduate and graduate students, so my class contains a majority of master's students ranging in age. As a combined group, we span 11 countries.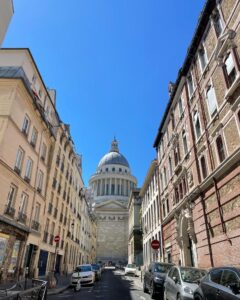 As courses ramp up for me, I'm greatly looking forward to experiencing such diversity in the classroom. The diversity here is something I foresee enjoying in the months to come and, when I leave, becoming one of my most valuable experiences abroad.
While I'm already comfortable in Paris and am fortunate to have spent significant sums of time here prior to the semester starting, one aspect in which I know I'm stepping outside of my comfort zone and challenging myself are my other courses.
Sciences Po is a more niche system than how most American universities are organized. Rather than offering to undergraduates nearly every field under the sun, it has a focus, and it's exceptionally well-equipped and regarded within that focus. As its name suggests, this institution's cornerstone is political sciences.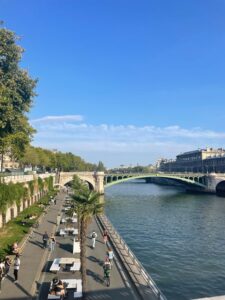 At UT, I am studying French and Communication Studies. I am using this time at Sciences Po to take several elective courses in the university's specialty fields of instruction that I likely would shy away from otherwise, such as "Political Theory: Reading the Classics" and "The 200 Year War on Drugs: A Global History of Narcotics Prohibition."
Next week will mark three months of living in Paris. Each day, I continue to wake up energized, knowing I'll learn something new about myself and this infinite city.
This post was contributed by Amitai Sachs-Bernstein, a Global Ambassador for Fall 2022. Amitai is majoring in French and minoring in Communications Studies.