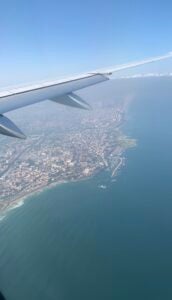 As an American student, I always dreamed of experiencing life beyond the familiar borders of my homeland. Little did I know that my summer internship in Tel Aviv would not only provide me with a chance to explore a new culture but also introduce me to the transformative power of Tsofen, an organization that is bridging gaps and fostering innovation in unexpected ways. 
Chapter 1: A Leap of Faith
Touching down in Tel Aviv, I felt a whirlwind of emotions including a mix of excitement, curiosity and a hint of nervousness. The bustling city greeted me with its sun-soaked beaches, vibrant markets and a tech scene that's constantly evolving. As I embarked on my internship journey, I was about to discover a whole new world, both personally and professionally. 
Chapter 2: A Glimpse into Tsofen
Walking into the Tsofen office was like stepping into a realm of possibilities. The atmosphere was electric, filled with the chatter of diverse voices sharing ideas, experiences and dreams. Tsofen was more than just an organization; it was a family that believed in equal opportunities for everyone, regardless of their background.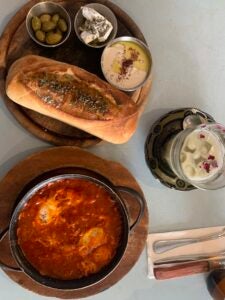 Chapter 3: A Tapestry of Cultures
My work at Tsofen was eye-opening. Collaborating with people from different walks of life, each with their unique stories, enriched my perspective. Together, we were working toward the common goal of building an inclusive tech ecosystem that represented the diversity of Israel. It was humbling to witness how Tsofen nurtured talent and empowered individuals to break down barriers. 
Chapter 4: Beyond the Desk
My time in Tel Aviv was not just about office hours and meetings. Weekends were filled with immersive experiences, including a trip to the West Bank (Bethlehem, Jericho and Ramallah), exploring ancient markets and even a dip in the Red Sea. These moments deepened my connection to the city and its people, reminding me that true understanding goes beyond the workplace.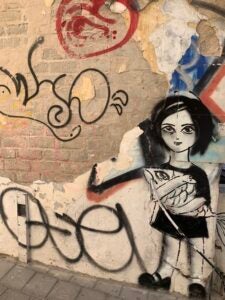 A Journey of Transformation
As I prepare to bid farewell to Tel Aviv and my time with Tsofen, I can't help but reflect on the incredible journey I've been on. From an American university student seeking adventure, I've transformed into a global citizen who understands the power of unity, innovation and shared dreams. Tsofen has taught me that barriers are meant to be broken, cultures are meant to be embraced and the world is meant to be explored — one opportunity at a time.  
So, here's to Tsofen, the city of Tel Aviv and the beautiful tapestry of experiences that have shaped me into who I am today. As I carry these memories back to America, I know that my journey of lifelong learning and cultural exchange has only just begun — and a commitment to bridging boundaries will continue wherever I go. 
This post was contributed by Justin Rogers, a Global Ambassador for Summer 2023. Justin is a first-generation senior international relations and global studies major studying abroad in Kafir Qasim, Israel.