My first month in Vallendar, Germany was eventful! It featured new friends, hikes through the German countryside and even a medical emergency.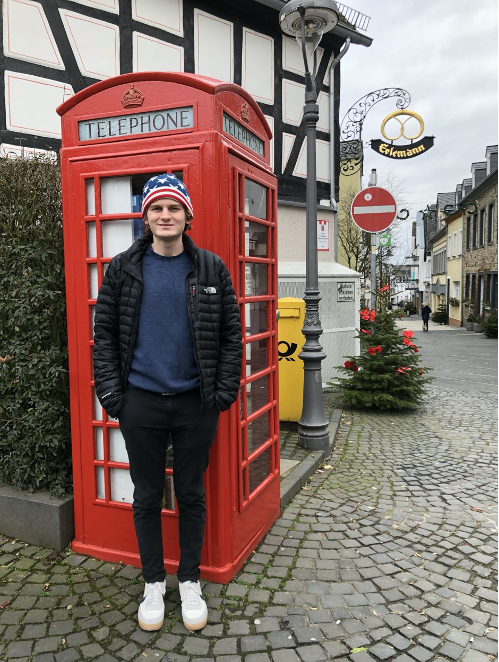 New Friends
Meeting people from different countries is my favorite part about being an exchange student.  My closest friends are from Ireland, France, Argentina and Canada. Since many businesses and restaurants are closed, we spend a fair amount of our free time cooking together.   
My friends from Ireland have taught me how to make Irish potatoes and carbonara.  They also taught me to eat kiwis with the skin.  The skin adds an interesting fuzzy texture and is very healthy.  Have you ever tried kiwis with the skin? 
Alexis, my friend from France, introduced me to the art of the crepe.  Together, we prepared a stack of crepes six inches high for our roommates. When we were ready to eat, we slathered Nutella on the crepes, sprinkled them with cinnamon, rolled them up and enjoyed the feast.  
I showed my friends how to make an excellent American burger and some Tex-Mex tacos. Shopping for the right ingredients was difficult and required some improvisation. For the burgers, cheddar cheese and buns were difficult to find.  I used German brötchen and gouda cheese as substitutes.  Every time I cook in Germany, it's an experiment! I love creating new fusion recipes.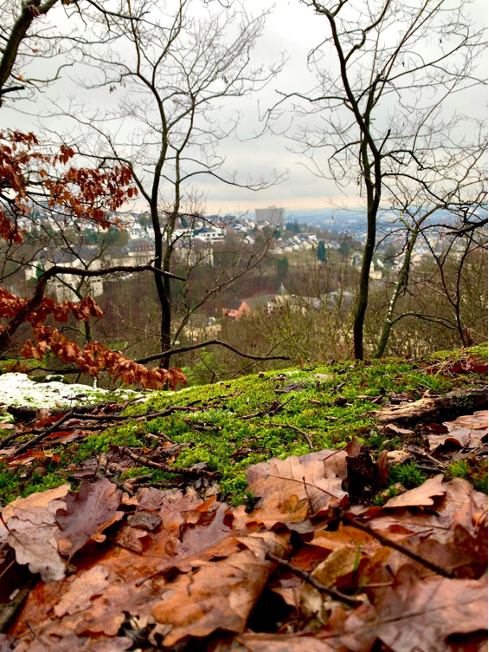 Hanging out with my international friends has been amazing.  They have increased my global awareness and made my time here fun.  I will keep you posted on our cooking in my next blog.  
Hiking
Because school is online this semester, I make an effort to go outside for a walk once a day. Sometimes, that walk becomes a hike.  
I enjoy exploring the area near the Rhine River.  The river is high due to recent snow and rains causing the park next to it to be completely submerged.  You can see the tips of bins and bike racks poking out of the water.  Townspeople have told me they cannot remember seeing the river this high, and many take frequent walks to monitor the flooding.  Some people bring bread for the gulls and pigeons.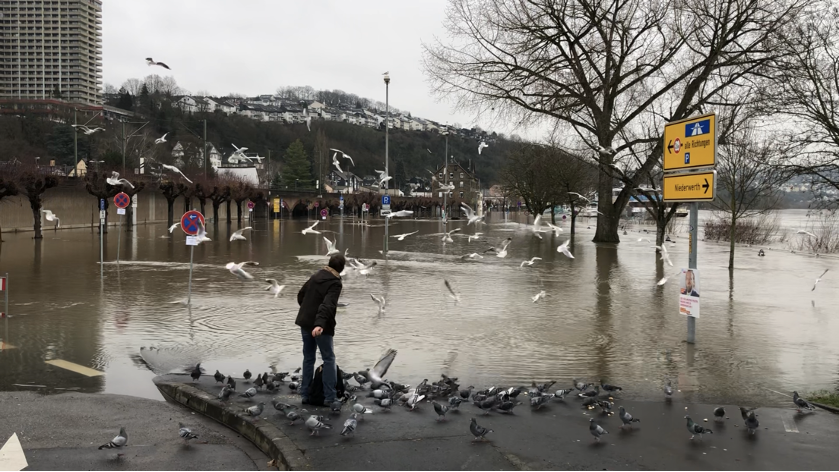 I have also trekked the hills of the Rhine Valley. There are countless foot trails that offer breathtaking views of the city and river below. The hills also offer patches of snow that make for entertaining snowball fights.  
Medical Emergency
On my way home from working on a group project, my stomach hurt. I thought I was just hungry, so when I saw the neon lights of what had become my favorite fast–food restaurant, I couldn't resist. I grabbed a pizza at Grill Time, a Turkish fast-food restaurant, and headed home.  Within five minutes of getting back to my room, half my pizza had disappeared, but my stomach continued to hurt. By now, I knew it wasn't just hunger. At this point, I became worried that something was wrong.   
For four hours my pain steadily increased. The pain was 10 out of 10.  I had never been in so much pain before and threw up repeatedly. Not knowing what else to do, I dialed 112, the emergency number in Germany. Ten minutes later, the ambulance arrived, and I was quickly taken to the hospital.  
The emergency room was quite the experience. The doctors and nurses were wearing white uniforms with epaulettes. I realized that I was at a military hospital which was helpful because almost everyone spoke English. The doctor scanned my abdomen with an ultrasound machine as the nurses asked me questions. An hour later, I was in the operating room, breathing in anesthetic gases and getting my appendix out.  
Upon regaining consciousness, I first checked the Laker's score and then contacted my mother. My doctor had already called my parents to update them which was good because I was groggy and didn't feel like answering lots of questions. Apparently, while the doctor was performing the appendectomy, he also found a small belly button hernia which he also repaired.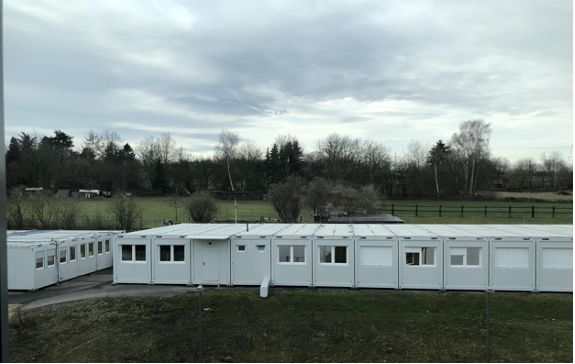 I settled in for a four-day hospital stay that was surprisingly busy. In the U.S., an appendectomy is usually an outpatient procedure or an overnight stay. In Germany, three or four days is the standard amount of time in the hospital. Without access to my computer, I grew to appreciate my cell phone. I managed to finish recording sound clips for my group project and to attend my classes while I recovered. However, I also found time to enjoy myself. I practiced ordering food in German and I developed a good relationship with my roommate, a German soldier. I also found time to catch up on my favorite TV shows and to re–watch some of my favorite movies.  
The German doctors and nurses were wonderful. They made me feel safe and comfortable throughout my entire experience. I have made a full recovery because of their extraordinary care.  
Reflection
It's hard to believe I have been in Germany for almost a month. While I can't travel within the country and do some of the things I might normally be doing, I'm enjoying the simple pleasures of German life and friendship.  
This post was contributed by Seth Little, a Global Ambassador for spring 2021. Little is a business major from Texas studying abroad in Vallendar, Germany. Follow Global Ambassador takeovers on our Instagram Stories @texasglobalabroad!