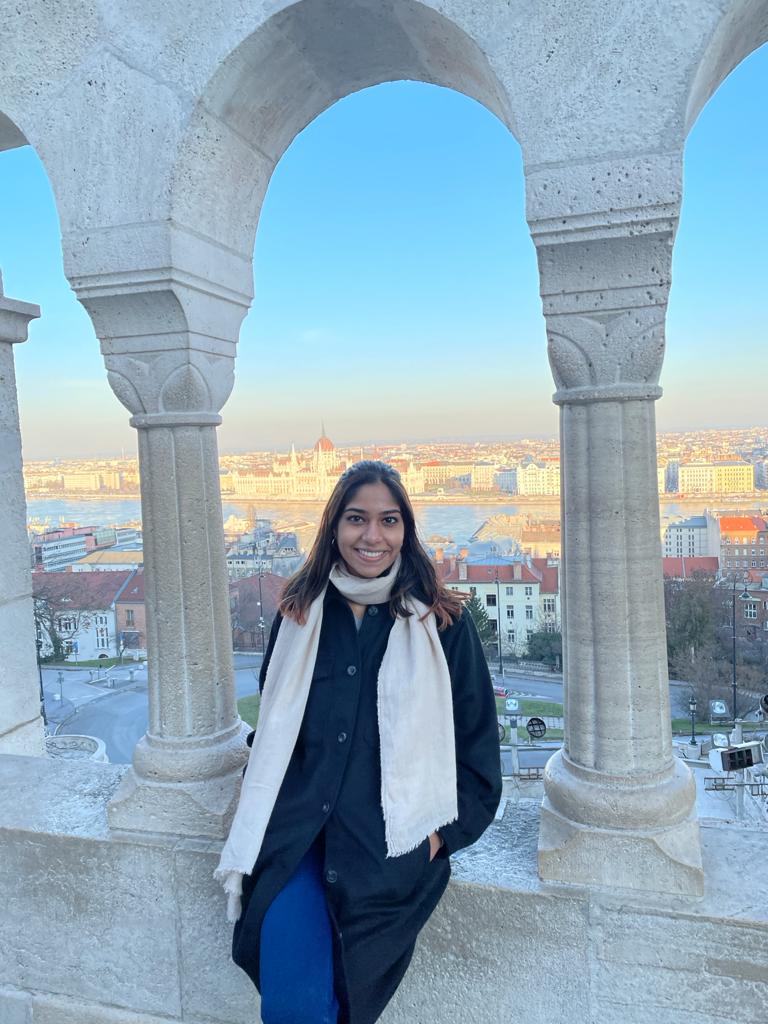 Hello! Or as they say in Hungarian, "Szia!" My name is Sanjana, and I am currently studying abroad at Corvinus University in Budapest, Hungary. I can't wait to share all my adventures in this unique country over the next few months! 
When we first arrived in Budapest, I paid for a COVID-19 test at the airport and I was impressed by how organized the process was. I registered my name and contact information beforehand and was issued a QR code to present at my appointment. Once I arrived at the place where I was staying, I was able to submit the negative test document to a government website online. Their response was a little delayed, but I was eventually approved to shorten my quarantine period from 10 days to only five, which was a relief! After that period was over, I could finally go explore this beautiful city. 
Many international exchange students had not arrived yet, and I was lucky that I travelled here with some other students from UT. Together, we visited a few famous sights in Budapest during our first days out of quarantine including Fisherman's Bastion, St. Stephen's Basilica, Buda Castle and the Hungarian Parliament building. The Gothic architecture of these structures was so beautiful and unique compared to anything I've seen back home, and their history goes back to centuries ago.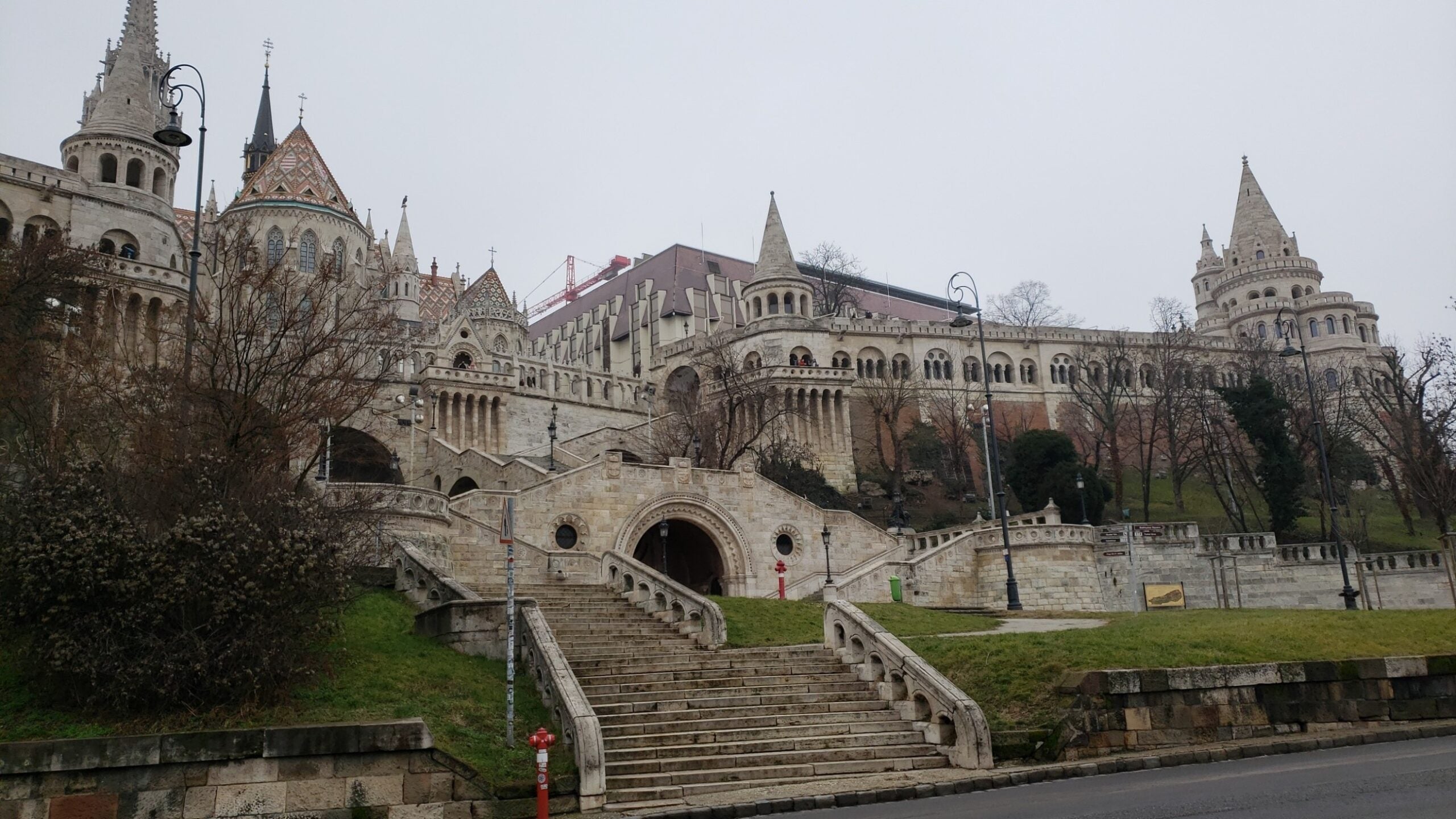 For the most part, we were able to purchase a cheap public transport ticket nearby and follow the routes through Google Maps to get pretty much everywhere using the metro, tram or bus. It was very convenient, and I definitely wish there was a better public transport system like it back home! However, I did have one hiccup using it a couple days ago. I forgot to get my single ride ticket stamped before the Hungarian police came to check it and was fined 8000 forints which is the equivalent of about 30 USD. We were taken off the tram to be charged and asked to show proof of our passports. Luckily, I had a photo of mine on my phone. One of my international friends later told us that while tickets are not usually checked, tourists are usually more obvious and likely to be targeted. I did unfortunately lose some money that day, but at least it was a learning experience!  
Although classes have not started yet, we became friends with many international students living in my apartment building during the first few weeks. I have met people from Hungary, Norway, the U.K., Spain, Russia, Iran and Jordan, just to name a few. It is amazing to meet people from so many backgrounds and cultures in one place! Every day, I hear so many different languages spoken around me that I had never heard before coming here. Speaking of languages, I was interested to hear that Hungarian is known to be one of the most difficult languages to learn in Europe. Even the Hungarian students we've met have admitted it themselves. Next week I will begin a beginner Hungarian class at Corvinus which I am both excited and nervous to take. I just hope to try my best and possibly pick up a few useful phrases that will come in handy during my time here!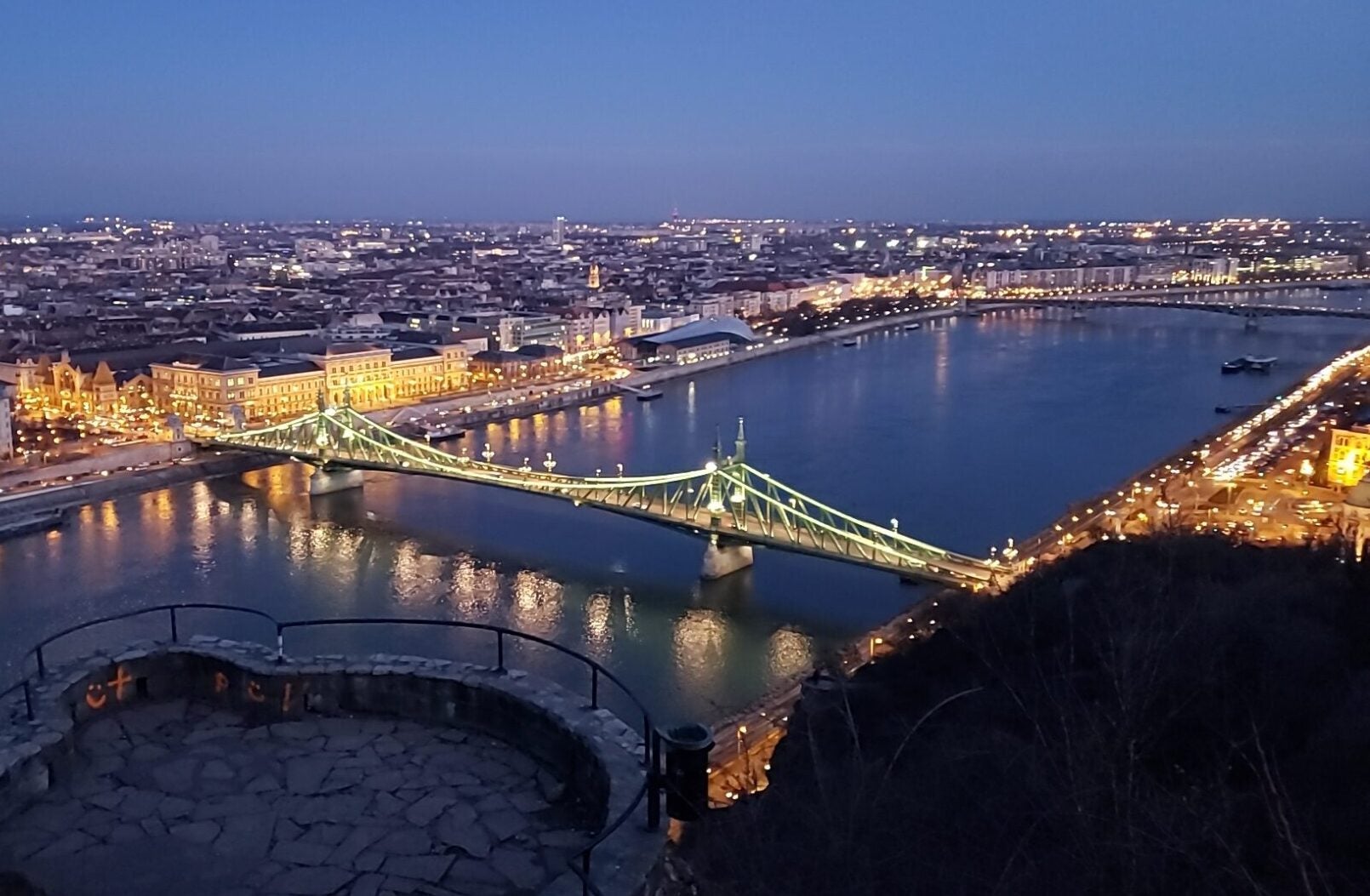 This week we also started attending events with Erasmus Student Network (ESN). This is an international organization in Europe in which local student volunteers guide exchange students on tours and social events. While pre-COVID-19 it was common to host parties and large events with students, this semester many things had to be adjusted. Instead, we were split into groups of 10 or less students to reduce the chance of transmission. The volunteers were so friendly and helpful. I am thankful that despite the current obstacles, they have still worked hard to make us feel welcome in Budapest. Additionally, there is an ESN Tandem program in which we can sign up to be paired with a local Hungarian student as a "buddy." I am excited to meet my buddy soon and hopefully gain another new friend here. In the upcoming weeks ESN is also planning to host an International Dinner and daytrips within Hungary which I can't wait to attend as well. Thanks to this organization, I feel that my semester abroad will be worth it!  
Now that I am settled into life in Hungary, it's time for me to start focusing on my classes. With all the exploring and socializing with new people, it can be easy to forget that education is the main reason why I am here! Currently, my classes are all online, but we were told that the plan is still to transition back to in-person classes as soon as possible. I strongly hope that this will be the case. Although virtual, I am still looking forward to meeting my professors and learning business topics from an entirely new perspective. Our university buildings are also usually open for students so I plan to go there to study once in a while just so I can get a change of environment.  
Bye for now! 
This post was contributed by Sanjana Reddy, a Global Ambassador for spring 2021. Reddy is a marketing major from Dallas, Texas studying abroad in Budapest, Hungary. Follow Global Ambassador takeovers on our Instagram Stories @texasglobalabroad!