After planning my study abroad trip for more than three years (thanks to what I've nicknamed "pandemic patience"), my four months in Costa Rica passed in a flash. I've been back in the United States for a little over a month now, and my time abroad already feels like a fading dream.
Processing My Experience
It took me a while to sit down and write this blog because I felt overwhelmed. I didn't know how to sum up my abroad experience. When people ask me, "How was Costa Rica?" (a very vague and unanswerable question, by the way), I know they expect to hear all these adventurous stories about how I went ziplining in the Monteverde cloud forests, whitewater rafting on the Pacuare River, or biking along the teal waters of the Caribbean beaches.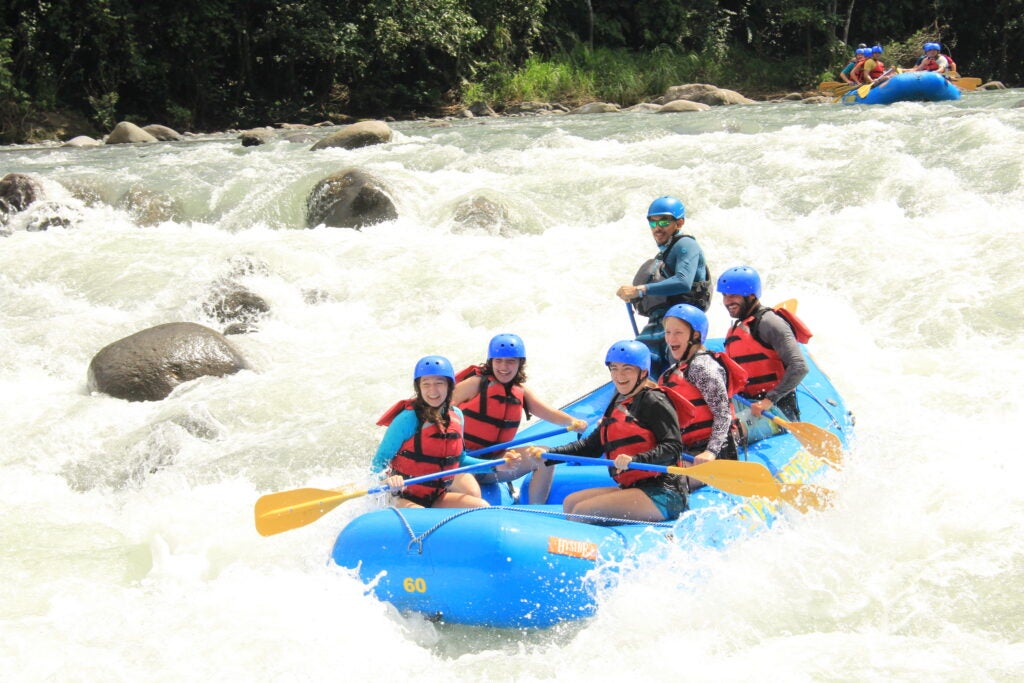 Granted, I did those things, but in reality, my fondest memories revolve around random picnics in the park or movie nights at my friend's host home that always ended in us dancing as her host dad played his accordion.
I think a part of me was hoping that I would come back from my study abroad program with a clear direction for my future. Now, as I start the first week of my final semester of undergrad, I feel like I barely had time to process my experience before the stress of graduating set in. My goal in college was always to study abroad. I did that, and now I don't know what comes next.
I assumed studying abroad would be a life-changing event (at least that's how everyone else's story seems to go), but really it became an escape from the pandemic, which had been more than life-changing enough. All the things I'd lost when COVID hit—in-person classes, frequent travel, a sense of community—I regained in Costa Rica.
I learned how to enjoy the present. Life moves slowly in Costa Rica, and more time is attributed to building relationships and spending time with family and friends than working toward the next promotion. Ultimately, the program just further confirmed my interest in exploring the world and building lifelong relationships along the way.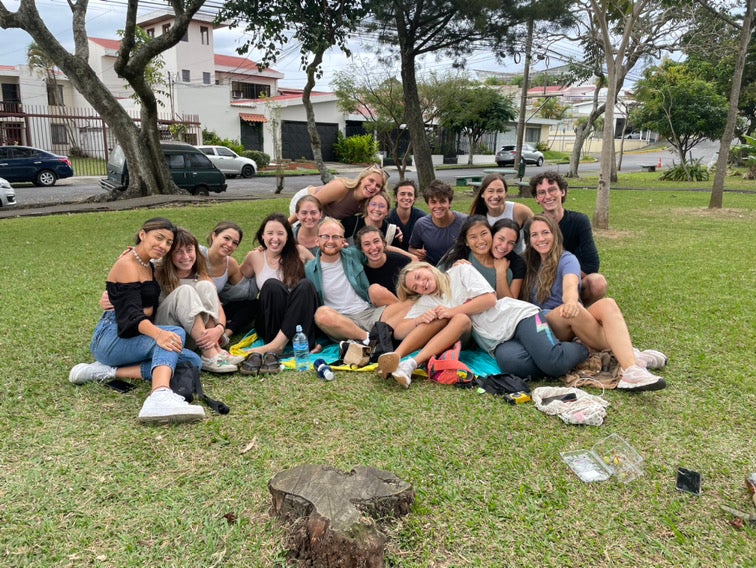 Moving Forward
Now, instead of dreading my future, I am exploring all the ways travel and cultural learning can become a regular part of my life. Between Fulbright fellowships, TEFL certifications, and international education roles, I feel like my options are limitless, and my understanding of the world has just begun.
When I initially told my friends and family I was studying abroad, people would say I was so brave, but I really never understood why. All I did was get on an airplane. The true challenge of studying abroad is coming back and doing something with what you learned.
I could easily let my experience become just a cool story I tell my kids in the future. Instead, I want to be a part of the change that makes study abroad accessible for all students. Currently, study abroad is like an exclusive club that only about 2% of the U.S. college population can access.* It requires finances, flexible schedules, and time to apply to programs and scholarships, which most students can't give up. I want to help make international travel a regular part of the college experience, not an exclusive one.
The best way for us to become a more educated and culturally empathetic country, after all, is to spend more time outside of it. It only makes sense, then, that travel should be an integrated part of our education system.
This post was contributed by Makayla Vasek, a Global Ambassador for Fall 2021. Makayla is a senior English and public relations double major who studied abroad in San Jose, Costa Rica. Read her first post here.
*Texas Global offers low-cost programs that make study abroad accessible for any budget. Visit the Education Abroad website to learn how to get started, and see our funding page to explore the many options that can help you afford to study abroad.