The biggest thing I've learned so far in my semester abroad at Delft University of Technology in the Netherlands: Say yes. 
Say yes when your roommates want to go explore the town on a Wednesday afternoon. I got to Delft two weeks after all my friends, having missed orientation and the first week of classes for an analog astronaut training I had in Switzerland. After spending a week backpacking in the Alps for our extreme environment survival training, moving to a new country was both an extreme transition and less of one.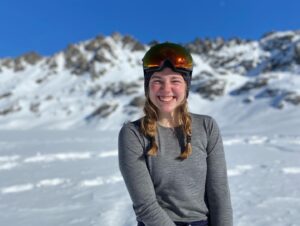 Getting to Delft, I felt like I was playing catch-up, both in my missed first week of classes and socially. But my roommates were incredibly welcoming. Even though I needed to catch up on lectures, I explored the town with them that whole first week (and still managed to get my schoolwork done).    
Spending the adjustment period with other people is honestly why I settled in so fast, and most of the time, my friends (and I) forget that I wasn't there for the start of the semester. A lot of studying abroad is about the people you meet. Spend time with them!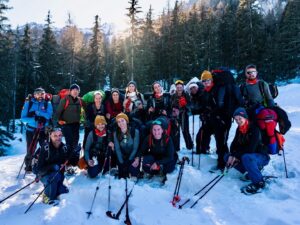 Say yes to long walks by the river—group walks, solo walks, proper wanders, hurried treks. Say yes to simply exploring! A good city trip sometimes doesn't involve going to museums; sometimes it's wandering around. I love that I can do that on any random afternoon in Delft.
Say yes to slow Sundays, to cafés with no Wi-Fi, to a culture that takes things at a less frantic pace. Most of the cafés here in the Netherlands (unless they're on campus) actually don't allow you to pull out your laptop and do work. Classes have a 15-minute coffee break in the middle. Some things are inherently slower.  
I've been learning to enjoy coffee or meals with friends or even by myself without the need to constantly get work done. It's one of the biggest lessons I've learned so far. I could write a whole post on just this!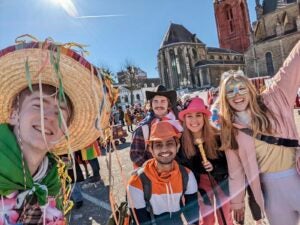 Say yes to cheap tickets and spontaneous travel, to catching a train, a bus, a plane, and ending up somewhere new. I'm on a train to catch a flight to London as I write this, but during my first few weeks, my friends and I have stayed in the Netherlands, really getting to know the country we're in. 
We went to celebrate the local Carnival traditions (like Mardi Gras) with parades and costumes in the town of Maastricht. We went to the beach one random Friday after class and ran into the North Sea, feet freezing from the frigid water and the cold sand, shoes in our hands. I've been to Amsterdam and Rotterdam and Den Haag, exploring places an hour from home, and that is such an adventure. 
Say yes to self-care, too, to a night or weekend in. Studying abroad isn't a sprint. The weekends go faster than you think, but you can't travel on all of them. That's okay. 
This is life like at UT, just somewhere else. Whatever routines you've established at home are there for a reason. They'll be a little different, but recreating them abroad is one of the best parts about living somewhere new—the mundane of habit meeting the wonder of a foreign place not yet made home.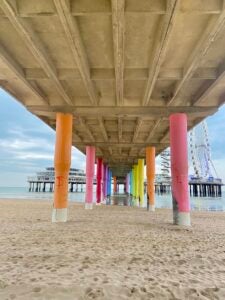 Say yes to giving yourself grace. You're adapting to a new school system and an entirely new culture and way of life. We're on a quarter system here rather than semesters, and there's a final worth your whole grade at the end. 
I actually really like it. I find that it's much easier to focus on properly learning the material without the constant Canvas grade notifications. But like anything, it's an adaptation. There are times I love it and times I get worried that when exams come, I won't be prepared. It's taking a second to breathe and focusing on the present moment and what I can learn right then.   
Say yes to new food and new ways of celebrating. Being vegetarian, this is both simpler and more difficult. There are some local foods I won't try, like herring or bitterballen (basically fried gravy balls). I think these are ones I would have been skeptical to try, anyway! But I started buying a packet of stroopwafels at the market on Thursdays and eating them with my tea in the afternoons. It's my favorite Dutch habit that I've picked up. 
Say yes to meeting people, to international friendships, to asking questions. I used to be nervous about asking people about how things were different where they were from because most of the time they already knew from movies how it worked in the U.S. This information gap made me feel like I was supposed to already know and like I needed to pretend I did if I didn't! Learning that it's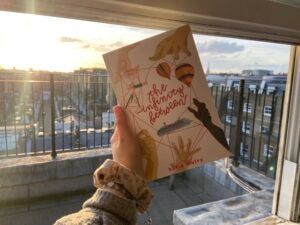 not rude to ask my friends what a certain custom or system is like in Spain, India, Ireland, France, Belgium, or wherever, has helped me get to know my friends and the world more!   
Say yes to taking hard classes. I was really tempted to take it easy on my study abroad, but balancing that desire with fulfilling my degree requirements meant that this quarter, my classes are quite tricky. I've actually loved this. After taking the fall semester off for an internship (shoutout Blue Origin!), it feels really good to jump back into school and all its challenges. Like I said, I find it so much easier to focus on properly learning here, and I'm remembering the best parts about school: learning each day more and more about how the world works!
Say yes to your hobbies! I find that I have more free time here, so I've been enjoying working on my novel (I write fiction in my free time) and running my blog. I've been spending time with friends—going bouldering or having picnics by the canals or riding our bikes or ice skating or eating dinner together. I've been able to live life, not just a student life, and I can't say how infinitely thankful I am for that.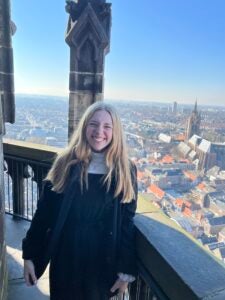 Say yes to delays, to things going wrong. They will, in some way. You can prepare for everything and still have something unexpected happen. I spent 5 hours this week at the bank trying to set up a Dutch bank account (it's a long story.) Since the bank was in a mall, I shopped around and got myself a chocoladebroodje (chocolate bread, kind of like a chocolate croissant) and enjoyed the 15-minute bike ride home in the sun. 
It was in the middle of the day and I had class next. I should absolutely have been studying. But dealing with some little getting-settled bureaucracy is part of living abroad, and I'm learning to give up that time and enjoy those experiences, too. 
I think the biggest thing I am realizing is to say yes to simply living life, in whatever form that takes. Sometimes it's a study group in the aerospace building café; sometimes it's a day trip across the country. Sometimes it's riding bikes to chase the sunset and sometimes it's riding bikes through pouring rain, trying to get to class on time. All of it—the messy and the magical—is life abroad, and it is an endless adventure!
This post was contributed by Katie Mulry, a Global Ambassador for Spring 2022. Katie is a junior aerospace engineering major studying abroad in the Netherlands and Switzerland.