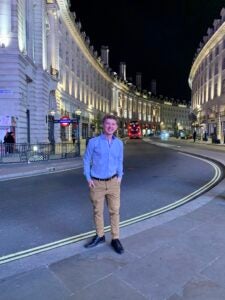 People around the world wonder what their lives would have been like had their past selves chosen something other than what they ended up doing. Regret permeates the human condition as much as any emotion, and reflection on the past, such as what I write here, has the ability to send it into overdrive. Thankfully, this was not the case for me in completing this blog post: I am proud to say that I have no regrets about my study abroad experience.
However, at the very start of my study abroad adventure, that was the way I began to think. Arriving in London led my mind to ponder a myriad of conditional questions: What if I had made the wrong choice of location? Would I have been happier in Madrid or Melbourne? What if I had made the wrong choice of university? Would the classes be better at a different one? What if I should have stayed in Austin for the semester? Would I miss important events and moments at UT Austin? Questions like these raged through my mind during my first few days in London as I tried to become accustomed to my new surroundings.
Change as dramatic as a move to another continent can cause heavy stress and self-doubt, and it was no different with me. As I worried about whether I was doing something wrong with my life, I locked myself up in my room, leaving myself closed off to experiences that might have helped ease those feelings.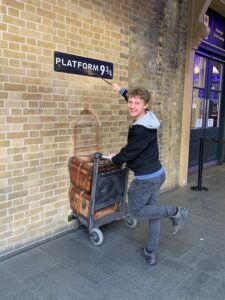 That first week, part because of jet lag and part because of my inability to decide what I was doing in the titanic city of London, I did hardly anything, probably averaging about 4,000 steps a day—a number that increased to almost 20,000 a day by the end of the semester—and eating cheap frozen meals. I continued to eat frozen meals from there on out (they're too cheap to pass up sometimes!) but soon enough, I reached a point where I had to change.
This was no longer Austin or San Antonio. I needed to adapt to my new London world. Even if I wanted my breakfast tacos and hundred-degree days (ok, maybe I didn't really miss the latter), I couldn't get them. Instead, I was in a world of peri-peri chicken and rain and wind. But I realized that the only way to learn is to live.
The only way to find your way in a strange place is to experience it to its full capacity. I started to do just that, connecting with students at my university, immersing myself in new types of educational environments and visiting sites all around the city. I lived and learned and continued to do so throughout my spring semester.
Once the last few days of my time abroad arrived, and I began to reflect on the last four and a half months of my life, I found myself feeling grateful for all that I had experienced by escaping my small flat after that first week. By realizing that what I had to do to feel comfortable in this unique place was to go out and collect experiences, I ended up having an incredible time abroad.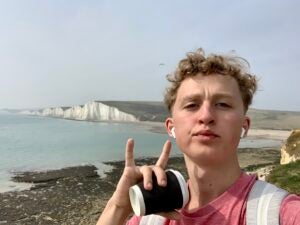 I saw historical sites, art museums and buildings tall and small. I met people from around the world, connecting through shared interests and providing unique insights to each other. I studied within an educational system that looked quite different from the one I had known for so long. I learned about different cultures and ideas, and a lot about myself as well.
By accepting that I was there, living in London, and accepting that the choice that I made was final, I freed myself from the turbulent emotions that paralyzed me at the start of the semester. I lived with no regrets in my new British world, and it changed my life. I could not imagine having done anything else this spring and will be forever reflecting on this experience with gratitude and joy.
Perhaps a version of me might have been happier somewhere else, but I will never know. What I do know is that I made the absolute most of what I decided to do. While I may say "Cheers!" an annoyingly exorbitant number of times these days, going to London turned out to be one of the best choices I've ever made.
This post was contributed by Devin Geelhoed, a third-year English and Plan II major studying abroad in London, England. Read his first blog post here.