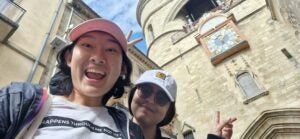 Connections between people and places bring the world together. Especially in a place like Brussels, creating and maintaining connections is incredibly important.
The way the city itself is connected, as well as how it's connected to the rest of the world, has inspired me to reflect on the connections I've made with myself and others.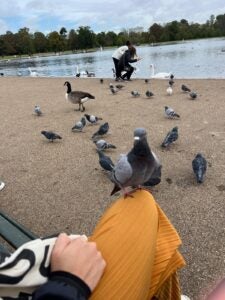 A few days ago, while visiting the city of Dinant, a classmate of mine remarked, "You know, we chose the best location [out of Paris and Strasbourg] to study abroad. The central location of Brussels makes it so easy to travel."
At first, I was dubious, countering with, "Really? Over Paris?" But the more he explained, the more I agreed.
Whether by bus, train or plane, Brussels is within hours' reach of any major city in Western Europe. This accessibility has made it possible for me to travel almost every weekend, creating memories and collecting souvenirs that will last a lifetime.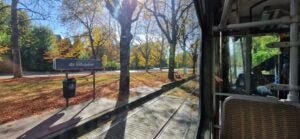 Travel has allowed me to rekindle connections with people back home, like family friends and former classmates. I've even been able to meet internet friends (whom I've known for over five years) in person for the very first time. I look back at these moments and think, "Who would've thought that I'd be in [insert city] with [insert name of person], eating [insert specialty food] and talking about [insert random conversation topic]?"
But the most striking observation to me this semester is the sensation that I'm becoming more connected to myself.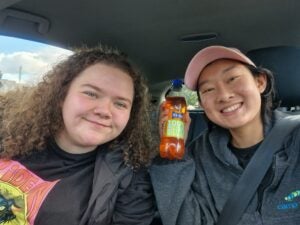 Being born and raised in Texas and then going to UT Austin, I saw the same people I always saw growing up. I felt stuck. I couldn't evolve without feeling like I was going against everything I had built for myself over the last 10 years—the person everyone knew me to be and expected me to be. I wanted to strip myself completely of this pre-existing identity. Obviously, this is easier said than done… unless you're on the other side of the world where no one knows you!
When I arrived in Brussels, I became a tabula rasa, a mind ready to make impressions and to be impressed. I left my comfort zone and tried different things, ignited by the new connections I had with classmates, co-workers, and other friends I met through local meetups.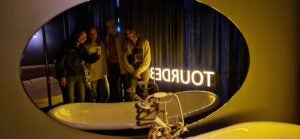 I'm reviving the old parts of myself I want to flourish and relishing in the new parts of myself I want to discover more.
Although I was thrown into a new, unknown environment without a single familiar face in sight, I didn't feel lost or afraid. Actually, I now feel more myself than ever.
It's thanks to the connections I've made far and wide, with the old and new, that I feel confident going into the last half of my semester.
And for those curious about the questions I posed in my first blog post, here are my answers:
I found Stromae, y'all! His playlist was playing in an Italian restaurant one afternoon before my long vacation, one song after another. I could feel the universe mocking me in this moment: "Isn't this all you ever wanted?" Yes, and it was enough for me.
The Manneken pis is the epitome of what is described as l'autodérision, the characteristic of self-mockery ingrained in Belgian culture, as they have always struggled to piece together a strong, concrete national identity.
My conclusion on Belgian frites, or fries, is that they are nothing special compared to other fries I've tried in the U.K., Netherlands, or France. McDonald's continues to hold first place for me.
As for tolerating the language divide, I've found that in Brussels you're more likely to find people who speak both French and Flemish, but anywhere else you go in Belgium, you'll find people who speak one or the other. From my experience, you're more likely to find a bilingual individual who can speak a combination of French and any other language or a Flemish and English speaker than you are to find a French-Flemish-speaking individual.
If you want more details on what I'm up to in Brussels, follow @crispybrussies on Instagram!
This post was contributed by Carol Zeng, a Global Ambassador for Fall 2022. Carol is a senior with a double major in speech, language and hearing sciences and French studies studying abroad in Brussels, Belgium. Read her first blog post here.