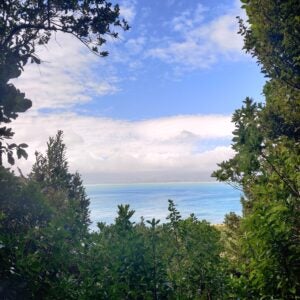 I have a funny relationship with responsibility. I don't have a planner, I arrive late to mostly everything and I procrastinate fastidiously. I allot just enough downtime to be punctual, then miss the mark because of a misplaced wallet hunt or inconvenient house return.
My lack of responsibility has been waning, though, and I've noticed that filling out lengthy and important school forms, planning weekend bus excursions, or heading out and down a skyscraper-sized hill to a Chinese restaurant in Wellington Central just to trek the half-hour voyage up again has proven surprisingly manageable.
I think back to the elongated, responsibility-filled process required to come here to New Zealand. There were essays, health reports, host university acceptance forms, housing applications, passport renewals, document certifications, visa applications, course equivalent requests, plane tickets, hotel bookings and watching dozens of "day-in-the-life" videos. After all that, my current dilemmas now seem trivial and easy in comparison.
Before my arrival, I had the sinking suspicion that some component of my trip would inevitably go wrong. I thought perhaps I would forget a piece of paperwork or miss an important date. I felt a "gut punch" anytime someone asked if I was excited to study abroad. However, my 36-hour, trans-Pacific journey through Hawaii, Samoa, Fiji and Auckland was smoother than I could've expected ,and I've since settled in peacefully.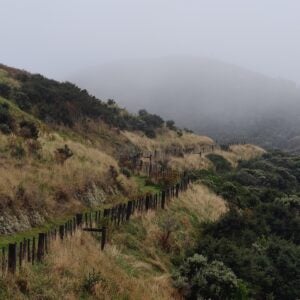 Nature in New Zealand is beautiful. On my second day, after lugging two wardrobe-jammed suitcases from my hostel down the sweltering city center for an hour (the ozone hole is real here, so wear sunscreen!) and then up the mountain of Kelburn campus, a vertical barrier l thought impassable at first, I stumbled upon a conveniently located playground swing and snoozed for 30 minutes.
Cicadas here sound off small synchronized claps like fireworks, and birds tweet light "R2-D2" beeps in an odd yet soothing medley. Those sounds combined with the swelling gusts of leafy winds lulled me immediately to sleep after the trek to campus.
The foliage is an old song of familiar plants and flowers with a colorful and eccentric kick that only millions of years of isolation could've produced. Some trees are tall, dry ferns with moose-hair trunks while others burst bright with tropical flowers and glossy magnolia leaves. The land remains lush green regardless of the area and I've never seen a sky so picturesquely blue. Even on cold, rainy days or with wind gales pushing nearly 40 mph, the sky retains its clear azure hue.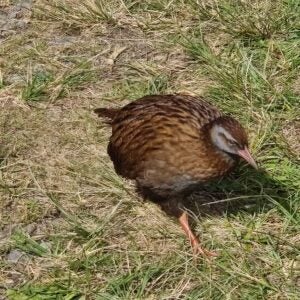 A sense of peace, solitude and calm pervades the air. It reflects not only the landscape but also the people and culture, as well. Generally disconnected from global affairs, "Kiwis" seem more apt to extend a helping hand or spark up conversations on a whim.
I'm pretty clumsy in public spaces, to the point where I'm sometimes yelled at back home, but the worst I've received here was a polite and courteous car horn "Beep!" after accidentally stopping traffic. I feel comfort in looking back on the pedestrians and shopkeepers who, for no other motive than genuine kindness, paused whatever they were doing to help me orient myself about the city.
One lady walking her dog downtown guided me for 15 minutes to ensure that I found the correct bus stop home. Throughout my visit to Kapiti Island, one of New Zealand's many nature reserves, an older couple eagerly asked me a slew of questions, including where I was from, how I'd been enjoying Wellington, what cities I've explored, what I thought of the flightless birds known as "wekas" and "kākāpos" and if all Texans really wear cowboy boots and brandished guns. I again felt a funny sense of warmth and familiarity in a land I'd never known before.
The food is pretty good, too. Though I do appreciate a nice fish and chips, I warily expected Wellington to lean more toward stereotypical British food. On the contrary, the Indian, Thai and Chinese restaurants here easily outcompete what I'm used to in Texas. I've also tried new cuisines like Malaysian and Cambodian food. However, I do miss Mexican food.
Sometimes I wish I plugged more hours into the study abroad machine so that I could've opted to stay for two semesters rather than one. Regardless, the time I've spent here has constituted a much-needed break. I feel relaxed. I write this now while staring out onto Wellington Harbour, the distant expanses of pine tree thickets adorning eclectic city ridges and dark blue waters. Jet airliners streak through swift-moving clouds every few minutes, and I'm thankful for every day I can remain here in solace, away from the plane that'll carry me back home.
This post was contributed by Christian Gonzalez, a Global Ambassador for Spring 2023. Christian is a senior mathematics studies major studying in Wellington, New Zealand.