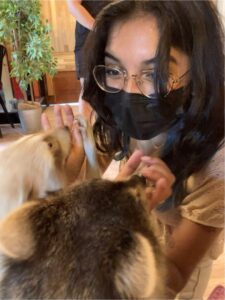 What do you do if you've missed a deadline to study abroad with The University of Texas at Austin? This is one of the most common questions we get in the Education Abroad office, and it's often a point of extreme stress for students.
However, I'm here to tell you that missing your initial study abroad deadline may not completely inhibit your chances of going abroad. I'm also going to share my best tips to ensure that you don't end up in the situation of missing your deadline in the first place.
"I missed a UT Austin deadline. What do I do?"
If you don't have a specific program in mind, make sure that all deadlines truly have passed. Despite having a general or standardized due date, every program has a specific deadline so it's important to check all UT Austin programs.
For example, we have had several students who want to go on May Terms, thinking that the deadline for all applications is November 1. However, after some additional research — clicking on each listed program in the program search — students were able to see that not all May Term deadlines had passed.
If the program is an exchange or faculty-led program, deadlines are typically true to what is listed, but it never hurts to contact the program coordinator to see if there is a waitlist or any other option.
However, if you've missed a UT Austin deadline and still need to study abroad for a specific term, we will almost always recommend that you start looking into affiliate programs. Affiliate programs are third-party services and often offer more flexibility — including around the date of the session you are considering. This is the best option if you have a specific country in mind, but perhaps you missed the exchange program deadline.
"What do I do if I missed the exchange and affiliate deadlines, but I need to study abroad to graduate?"
If studying abroad is part of your degree requirement and there is absolutely no other term for you to study abroad, it is imperative that you contact your academic advisor. They would be the best source for information on how studying abroad will or will not affect your degree plan.
"How can I avoid missing my deadline?"
Now that we've discussed what to do in case you've missed a deadline, I'm going to give some tips on how to prevent this situation from occurring in the first place.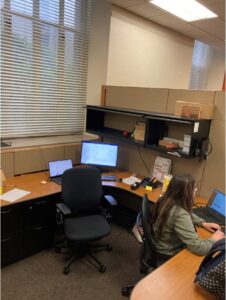 Plan Ahead (…Very Far Ahead)
Begin thinking about studying abroad as early as possible so you'll be prepared for your study abroad process and won't miss a deadline.
Narrow Down Your Primary Goal
Do you have a specific country you want to visit? Are there specific credits or classes that you need to take? Whatever your goal is, let that guide your research process and set you in the right direction toward what program is best for you.
Talk to Your Academic Advisor
Your academic advisor is a great resource in planning ideal times for studying abroad, as well as understanding how studying abroad will affect your degree plan. Majors like business and engineering have tailored programs, so your advisor may refer you there.
Once you understand the credits you need, you can look at My Credit Abroad to see what departments UT Austin has required in the past.
Make Sure It's Financially Feasible
Studying abroad can be a feasible option for anyone, regardless of financial barriers; however, ensuring that those barriers are minimized as much as possible is contingent upon prior research and planning.
For example, if you receive scholarships towards your tuition, exchange programs may be the best fit for you. On the other hand, several scholarships and financial aid can be altered from program to program.
Talk to Texas One Stop so you'll understand your options, but also apply if you can for scholarships in Global Assist, our scholarships database. Several countries offer fellowships or scholarships, such as Freeman Scholars. Additionally, we encourage students to look at external sources of funding such as the Gilman Scholarship and the Boren Awards.
Visit With Peer Mentors
The peer mentor job exists to make the study abroad process simpler and easier to navigate. We've all been through the process ourselves, so we personally understand how daunting and confusing it can be. But we are here and are happy to help.
Come to the office with specific questions or even a general goal of where you'd like to go or what you'd like to accomplish, and we'll be glad to help you. Coming in for a visit is going to be your best resource for understanding the preliminary stages and planning for studying abroad. Once you have a specific program in mind, you will be assigned a program coordinator, who can help you through your process.
Missing a deadline is extremely stressful, but often, it's a stress that can be easily overcome. By thoroughly exploring all your options and planning ahead, you can alleviate the stress that comes with study abroad deadlines. Peer mentors exist to help, so please do not hesitate to reach out and come to the office to make your planning process more accessible and effective.
Shilpika Pandey is an Education Abroad Peer Mentor providing support to students interested in studying abroad. Learn about this position and its services on the Peer Mentor Programs webpage.