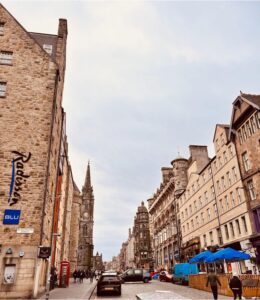 Before embarking on your study abroad adventure, your preparations will include packing, of course. Packing is a crucial step that is often overlooked until the last minute, but it should be considered with extreme importance.
Making sure you pack the necessary items will save you money and help you avoid excessive stress. I will break down what the packing process can look like if you're unsure where to start — or if you just want some ideas from a fellow student who has studied abroad.
Questions you should ask yourself:
What is the terrain like in my city?

 

What type of weather will I experience in the fall?

 

What are the latest fashion trends in my city? (You may not care, but it's nice to have an idea.)

 

What type of electric outlets do my city and country use? Check the wattage of the outlets to make sure you don't exceed the limits, and look into buying a converter if it might be necessary.

Are there restrictions on medications in my city and country? Also, do I have enough medication for the semester? This is a very important question!

 

Does my host country have the beauty products that I use?

 

What type of hygiene products are sold there? Not all countries offer the same products. For example, in Scotland, it was impossible to find a deodorant that didn't spray.

 

Does my credit card charge currency exchange fees? Also, how can I get a credit card that doesn't require a fee to withdraw money while I'm abroad?

 

Will my luggage meet airline weight requirements? Keep in mind that every airline has its own specific weight limits, and they are typically much smaller for overseas carriers than for U.S. domestic airlines.

 

Do I have a small bag that I can take on trains and buses? Most trains and buses have limited space and don't allow large luggage onboard. 

 

Are there items I can buy once I get to my destination? The last thing you should do is show up at the airport with three suitcases full of "maybe" items. You can always buy things you need when you arrive — and, trust me, you will do more shopping than you anticipate.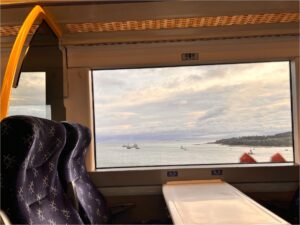 How long should you wait to start packing?
You should start packing as soon as possible, so you can assess what you do and don't have, and get the things you'll need. Keep in mind that you will most likely buy some products online, which will take time to arrive. By starting now, you will allow these products to come in the mail without paying extra for expedited shipping. 
Still have questions? Check these resources:
The internet is saturated with firsthand experiences, knowledge and websites about international travel. Google is always a great resource. Reading blogs about packing is another great tool. Two of my favorite packing lists are the Study Abroad Packing List and the Ultimate Study Abroad Packing List for Female Students. 
The Education Abroad Peer Mentors are also an amazing resource for any questions you have, including what to pack. We have all studied abroad, so we understand how traveling works and can fill you in on all the things we wish we'd known before going abroad. 
Overall, the best advice I can give you is to give yourself time and ask questions of those who have already experienced studying abroad. Packing can be simple, enjoyable and exciting. It can also be stressful, chaotic and a nightmare. The experience you have will depend on how you prioritize and plan for it. 
Daniell Martinez is an Education Abroad Peer Mentor providing support to students interested in studying abroad. Learn about this position and its services on the Peer Mentor Programs webpage.