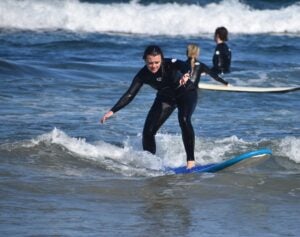 Expectations (Myths)
1. There Are Wild Animals Roaming the Streets 
I have been here nearly three months and have yet to see a kangaroo, a koala, a scorpion or a snake. This is partly because I still need to visit the zoo, but no, they do not roam the streets of Sydney, hop on the train or show up in the doorways of restaurants. I was even warned about the so-called "toilet snake" (self-explanatory). However, living on the 15th floor of a building in the heart of the city means it hasn't exactly been an issue for me or anyone else I know. 
2. Everybody Surfs 
Yes, a lot of people surf. I still love to see people carrying their surfboards through the middle of the central business district, probably about to hop on the train to Bondi Beach. But not every Australian fits that stereotype. I've met plenty of Australians who have no interest in surfing and the beaches are full of people relaxing or doing a number of other sports besides surfing. 
3. The Australian Accent Is Just a "Crocodile Dundee" Voice 
The Australian accent is actually quite mild and easy to understand in Sydney.  The rural Aussies I've met have a stronger accent, but it's still comprehensible.  However, the Kiwi accent (the New Zealanders) is much thicker and takes a bit more concentration to decipher.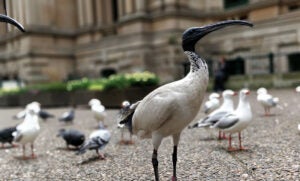 Realities (Truths)
1. Bin Chickens 
These birds are technically a species of black ibis, but their colloquial name of "bin chicken" is a much more accurate designation. They are about as common as the average pigeon, which also have a prominent presence in Sydney. These large birds can be found neck deep in a rubbish bin, stealing food from the hands of unsuspecting picnic-goers and making comedic appearances on t-shirts, socks and other touristy apparel. 
2. Coffee 
The culture of coffee is very important to Australians and has become very important to me (although let's be honest, the coffee addiction has been around much longer than I've been here). There are countless little coffee shops tucked into every neighborhood, each priding themselves on the beans they use and their roasting methods. Even the campus coffee is delicious that you rarely catch Sydney-siders walking around with a Starbucks cup. If you do see someone with a Starbucks cup, chances are they're a tourist. 
3. Sydney really is an international city 
Sydney is unlike any city that I have ever been to in the United States.  It has elements of L.A., some hints of Boston, a touch of New York and maybe some conceptual similarities to Austin, but I would not say that it's similar to any one of these cities. It has architecture in a mix of styles from place and time. The demographic is not purely Australian; the Asian contingent of Sydney is strong and growing. The entertainment scene includes people and events pulled from a wide variety of places; they've even got their own SXSW festival about to kick off!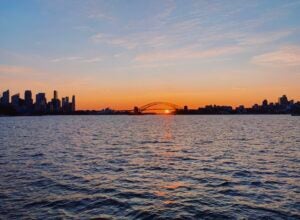 Surprises
1. Australians Are Not Very Outgoing Overall 
As much as I had hoped that everyone had the disposition of Steve Irwin, I've found that Sydney-siders are more akin to New Yorkers. They'll be friendly enough to provide good customer service, but they won't usually stick around for a chat or come up to start a conversation on the street. In contrast, the Kiwis are extremely friendly, are always down to chat and happily make friends with strangers. 
2. There Is Much Greater Awareness and Integration of Native Culture and Origins 
From the first day of orientation, where we had a "Welcome to Country" and Gadigal tribal dance performance, I could tell that there was a strong presence of native Aboriginal culture. I know that this didn't always exist here and took a lot of work by Aboriginal leaders and advocates to get to this point. But it is quite interesting to see how it has started to weave into the city through art installations, images of Aboriginal community leaders and the flags of the Eora nation and Gadigal people. 
3. Public Transportation Rocks 
I can't speak for all of Australia, but at least in Sydney, the network of public transportation is extensive and well-oiled. Trains, light rail, buses and even ferries are great ways to get around at an affordable rate. All of these methods of travel have been surprisingly clean and punctual, and the routes can get you almost anywhere you'd want to go within Sydney and beyond. 
As with any new place, it is impossible to know exactly what it will be like until you get there.  But the surprises, busted myths and even some accuracies are all part of the experience! 
This post was contributed by Emily Perna, a Global Ambassador for Fall 2023. Emily is a fifth-year architecture major studying abroad in Sydney, Australia.