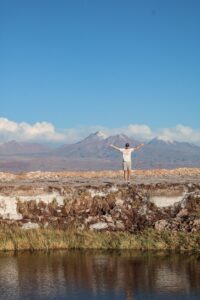 Congratulations! You made it through the application process and have been accepted to your desired program. Are you ready to take the world by the horns? This post outlines a few things you must take care of before going abroad. You will see some steps to take that are listed on our website, as well as some additional things to keep in mind before your departure. 
After Acceptance
First, you want to visit the "After Acceptance" page found under the "Apply and Go" tab on the Education Abroad website. Here, you can find a checklist to complete prior to departing on your study abroad journey. In this post, all the steps are outlined. Luckily, the hard part is already over. You have been accepted! Now, take a deep breath and go through the checklist, step by step. 
Pre-Departure Sessions
You'll want to attend a pre-departure information session before you do anything else. You can find these through the Education Abroad Canvas page that you'll have access to after you are accepted to your program. There are different sessions, both in-person and virtual. Your program coordinator will inform you of what session you must attend. If you've been accepted to a program run by McCombs School of Business, Cockrell School of Engineering or a different department, you'll want to attend separate sessions organized by those departments.  
Healthy & Safety Workshop
After you attend an information session, you should complete the health & safety workshop requirement. Make sure to also review the medical clearance process right away. If your program is longer than two weeks, you will need to make an appointment with a doctor to receive medical clearance to participate.  
MyAbroad Acceptance Forms
After the health part of your pre-departure checklist is crossed off, you should complete the MyAbroad acceptance forms, which you can find in your MyAbroad portal. 
Submit Remaining Course Evaluation Requests
In addition, you should make sure that you receive the credit you want for your classes abroad. Check out the study abroad credit page, talk to your academic advisor and submit the course evaluation requests survey if any courses that you plan to take abroad are not listed on the study abroad credit page. You may also want to watch the Credit 101 video series. 
Research and Apply for Visa
Lastly, make sure to obtain the appropriate visa for your study abroad program. You can obtain information regarding embassies and consulates from your program coordinator, but the University of Texas at Austin does not facilitate the visa process. Make sure to get in touch with the appropriate foreign government office as soon as possible.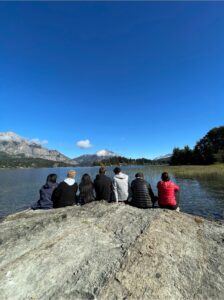 Other Considerations
The steps above essentially comprise the "After Acceptance" page on the website. However, there are some other things to keep in mind before going abroad. 
Have a Valid Passport
Make sure you know where your passport is and guard it. 
Book Your Plane Tickets
We recommend doing this as soon as possible since long distance fares may spike at the last minute. It is also your responsibility to coordinate your arrival times appropriately. Some programs may require you to arrive at a certain airport at a particular time. Plan ahead. 
Pack Efficiently
Traveling with too many things may pose a big inconvenience, whereas packing too little may force you to make unnecessary purchases abroad. Pack according to the climate, the specific activities you plan on doing and the laundry arrangement of your housing abroad. Your program partners, both exchange or affiliate programs, will be a helpful resource with identifying items specific to the location you will be studying in, such as electricity adaptors.  
As you can see, there are many things to keep in mind before taking the world by the horns. However, you can smoothen the entire process and save yourself from unnecessary stress by planning ahead. Make a to-do list and do not procrastinate! This ensures a successful arrival abroad, wherever you may go on your journey. It's now time to go abroad and have the experience of a lifetime. 
Please visit our After Acceptance page to go through the steps mentioned above. 
Alek Blonk is an Education Abroad Peer Mentor providing support to students interested in studying abroad. Learn about this position and its services on the Peer Mentor Programs webpage.