It's down to three days until graduation, and for most of us peer advisors, study abroad has greatly impacted the plans we have after walking the stage. As a reminder, peer advisors are available Monday through Friday from 9-5 during the semester and 12-3 during the summer on a walk-in basis for general study abroad advising at the International Office. This week, we look back at common ways to go abroad after graduation, and how the peer team incorporated those into their future plans.
Warning: common side effects of study abroad include culture shock, reverse culture shock, homesickness for host culture, bilingualism, acute travelitis (linked to the travel bug), and changes in career plans. Visit the International Office at your own risk; the travel bug is highly contagious. 
---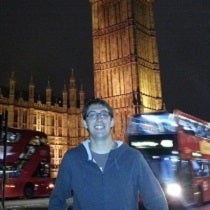 BRAD:
Major: Computer Science
Study Abroad Program: Semester exchange at University College London (England)
Post-grad plans: Working holiday visa in New Zealand to spend time on his blog and freelancing
"Studying abroad had a huge impact on my post-grad plans. It made me realize I wanted to try living in different places around the world and how much I loved adapting to a new place and making new friends there. I realized that after I graduate I want the freedom to live abroad. So now I plan on spending a year or so in New Zealand (the place I was originally planning on studying abroad) working, traveling, and exploring right after graduation."
CHRISTINA: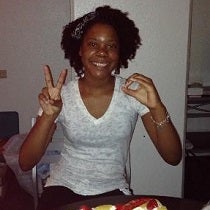 Major: Biochemistry
Study Abroad Program: Summer exchange at Korea University (South Korea)
Post-grad plans: Teaching English as a foreign language in South Korea
"I never thought that I would take time off before med school, but studying abroad in Korea changed my perspective on the importance of travel. The period right after college is the best time to travel abroad, and everyone should take the chance to travel when they're young."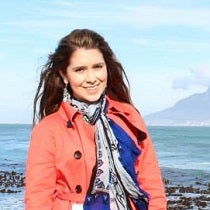 CINNAMON:
Majors: Journalism and Public Relations
Study Abroad Programs: Maymester in Cape Town (South Africa) and a media internship in Shanghai (China)
Post-grad plans: Graduate school for international affairs
"Studying abroad gave me a new perspective on the possibilities that lay ahead. I was challenged academically and learned how important education is to my endeavors."
FAITH: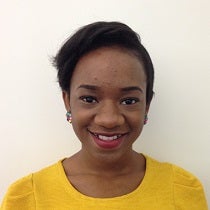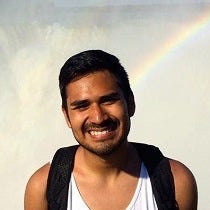 JOHN PAUL:
Majors: Public Relations and International Relations and Global Studies
Study Abroad Programs: Summer in Santander (Spain) and Maymester in Cape Town (South Africa)
Post-grad plans: International advertising in Latin America
"Studying abroad in South Africa and Spain has played a huge influence on my future plans. Before, I couldn't even imagine living outside of the US, but now I hope to achieve a career in international advertising in Mexico City or Buenos Aires to continue exploring and learning about the world."
MARIE: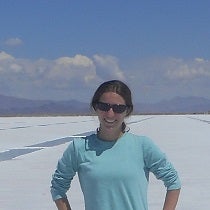 Majors: Government and Latin American Studies
Study Abroad Program: Year exchange at Pontificia Universidad Catolica de Chile (Chile)
Post-grad plans: Visiting relatives in France and planning the next adventure abroad
"From my time in Chile, I learned to stop trying to control time, the environment around me, and my experiences with other people. Letting go of that control is scary and uncomfortable, but it enables new opportunities to come in."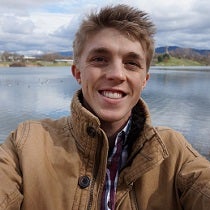 OLIVER:
Majors: Government, International Relations and Global Studies, and German
Study Abroad Program: Year exchange at Albert Ludwigs Universitaet Freiburg (Germany)
Post-grad plans: International Masters in Global Studies in Germany
"As a result of my time in Europe, I became more independent and confident enough to pursue graduate school in Europe. I also learned that although the rest of the world seems so much more accessible now, there is still so much left to explore. In terms of specifics, I want to go to grad school in Germany in order to retain the language that I gained in undergrad and practice speaking French."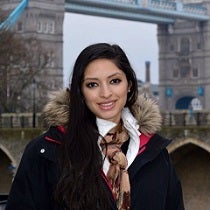 SHIRIN:
Major: Sports Management
Study Abroad Program: Semester Exchange at Oxford Brookes (England)
Post-grad plans: Working in the sport industry and a masters program abroad
"Study abroad was an opportunity to not only learn about myself, but to learn about others from around the world and their cultures. The courses I had taken abroad were challenging, but they have helped me land a job in the sport industry."
---
If you've already caught the travel bug, come in for advising at the International Office; who knows how study abroad will influence your future plans!