It's hard to believe that I'll be going home in just six weeks. Six weeks until the end of the semester sounds scary, but six weeks until I leave Vienna sounds scarier. I can't even put into words what this time abroad has done for me, my confidence, my heart and my appreciation for the world. In this blog post, I list all the things I've learned while being in Vienna, and I hope that even one piece of advice changes your outlook on things.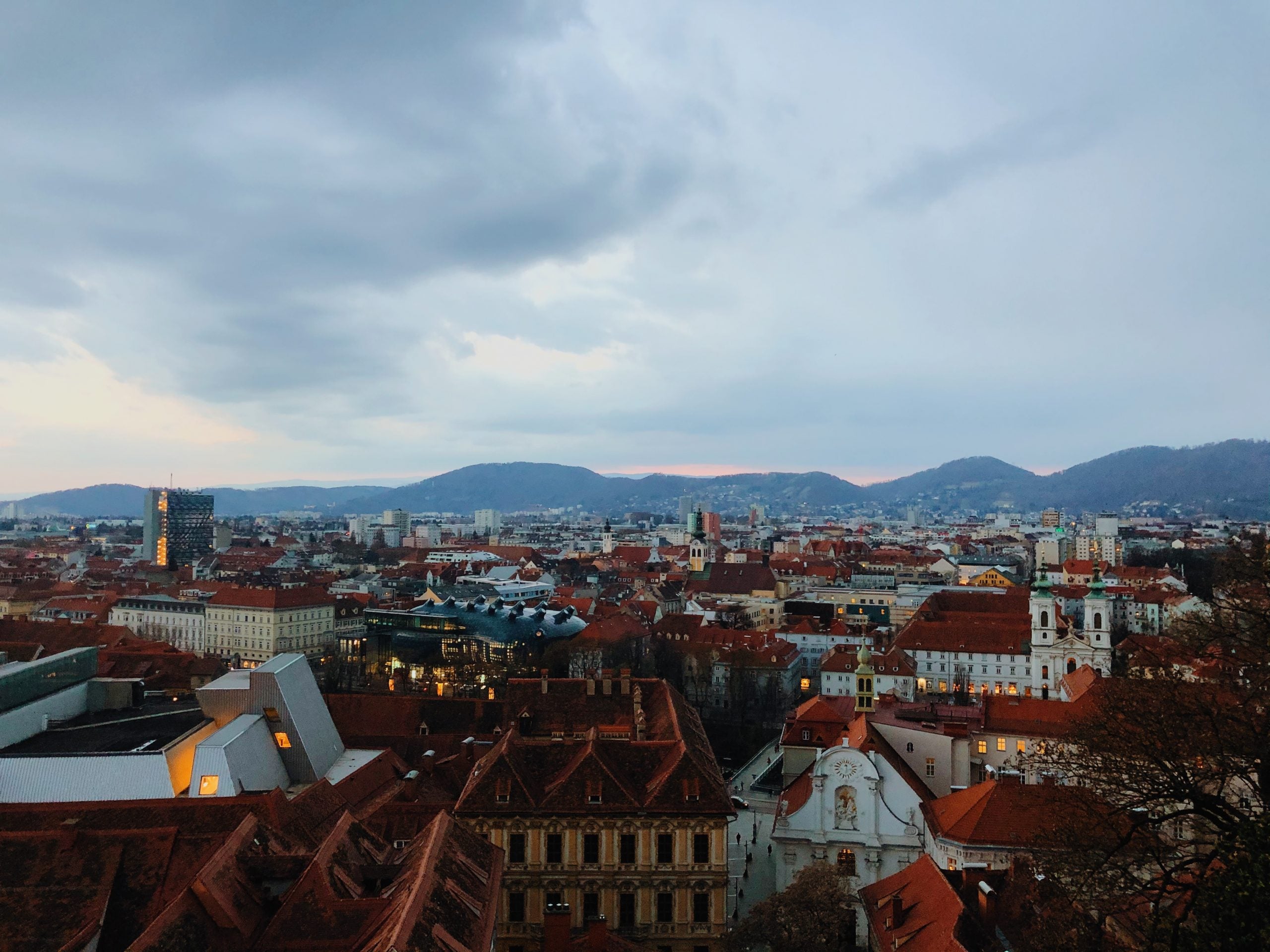 Lesson 1: Don't be afraid of plans changing.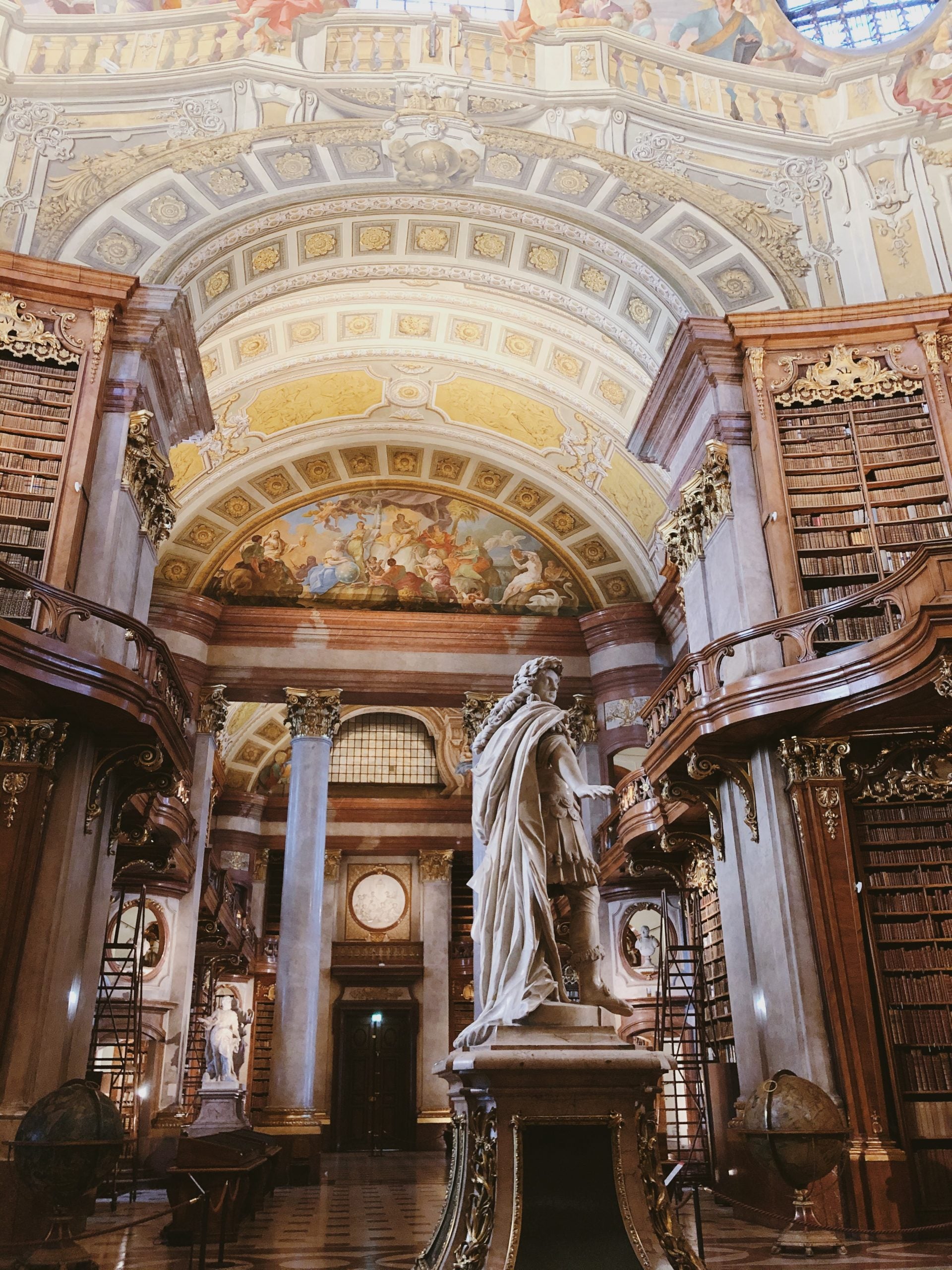 I can confidently say that my Type A personality loves having everything in order, planning every day out to a T. But when you're here, it is important to keep in mind that one spontaneous day is good for you. It's good to let go a little and let the wind and the sound of the city take you around. There have been many days here where I hop on the U-bahn and take an exit somewhere to explore the things around me. Some days, I end up walking past a lovely gelato shop. Other days, I get lost and the snow comes down hard. Either way, it is all part of the experience. Live your life fully, on and off your scheduled plans.
Lesson 2: Don't be afraid to start a conversation.
Every single international student I've met here, either in The Student Hotel, on campus or simply running into to them in the city, has been so kind and welcoming. After a quick introduction, we start talking about our travel experiences, our favorite restaurants in town, the best gelato around and other random things that just add to your confidence in existing in a city this big. For me, talking and meeting new people also made me felt like I was an actual resident of Vienna, rather than a tourist. So, don't be afraid to simply say hello!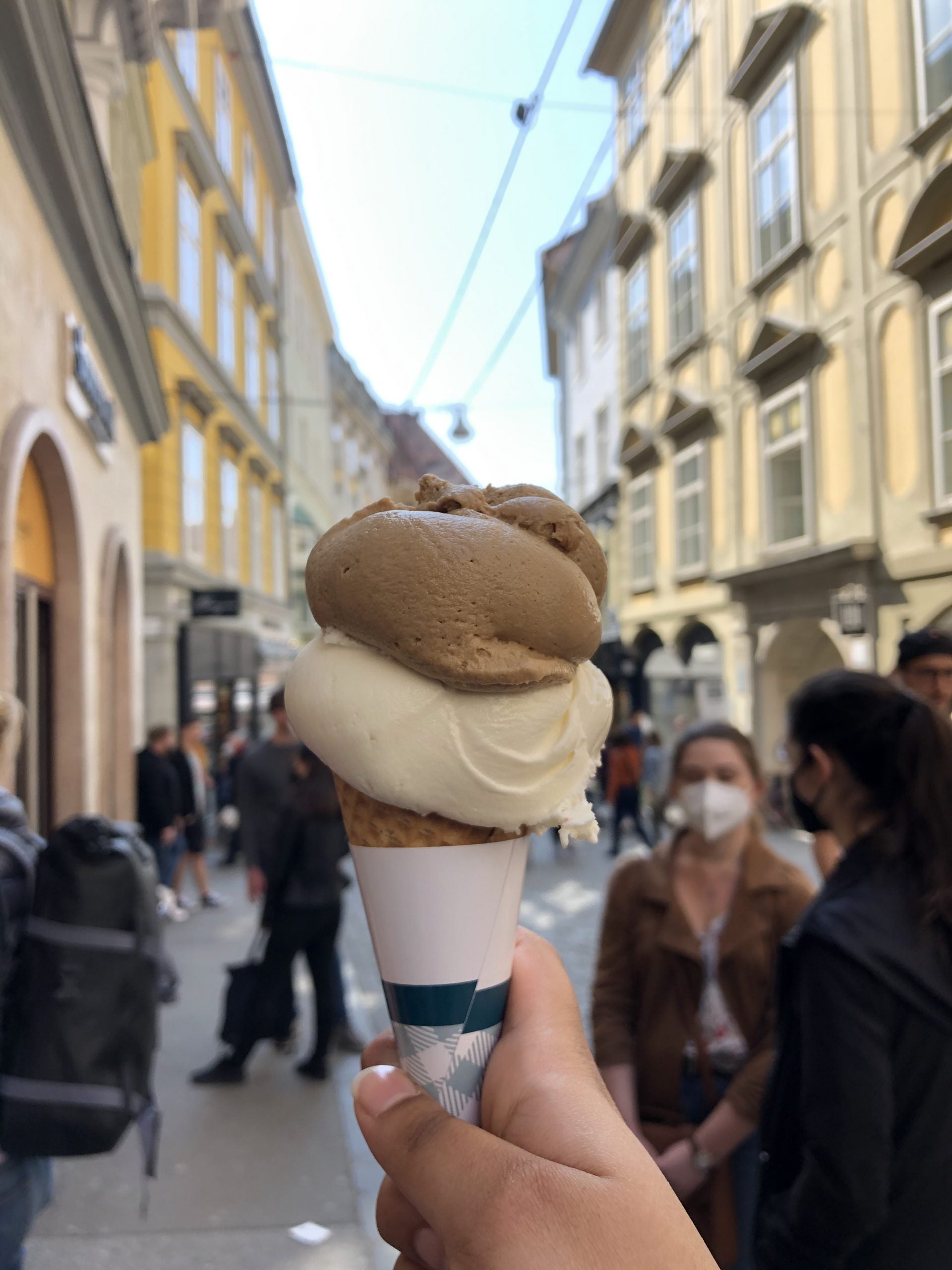 Lesson 3: Make sure to try the local food wherever you are!
If you don't know which restaurants are best restaurants, reach out to a buddy or a friend. You don't want to leave at the end of the semester knowing you had all this time to try it and you didn't. Personally, I had a growing list of dishes. First on the list was sachertorte, apfelstrudel and kaiserschmarrn. Also, I made it my job to try as many local cafés as I could, even though everything was take-away. Don't be afraid to get outside your comfort zone of food either. You'd be surprised how many delicious dishes are out there for you to indulge in.  
Lesson 4: Take things at your own pace.
I've mentioned this in an earlier blog post, but it is really important so I'm saying it again. For you to have your own personal abroad experience, it needs to be just that – personal. Please don't feel as though you aren't "doing enough" just because other students around you are travelling or moving quickly. Your experience will feel so much more wholesome if you return home knowing you did things as you wanted them.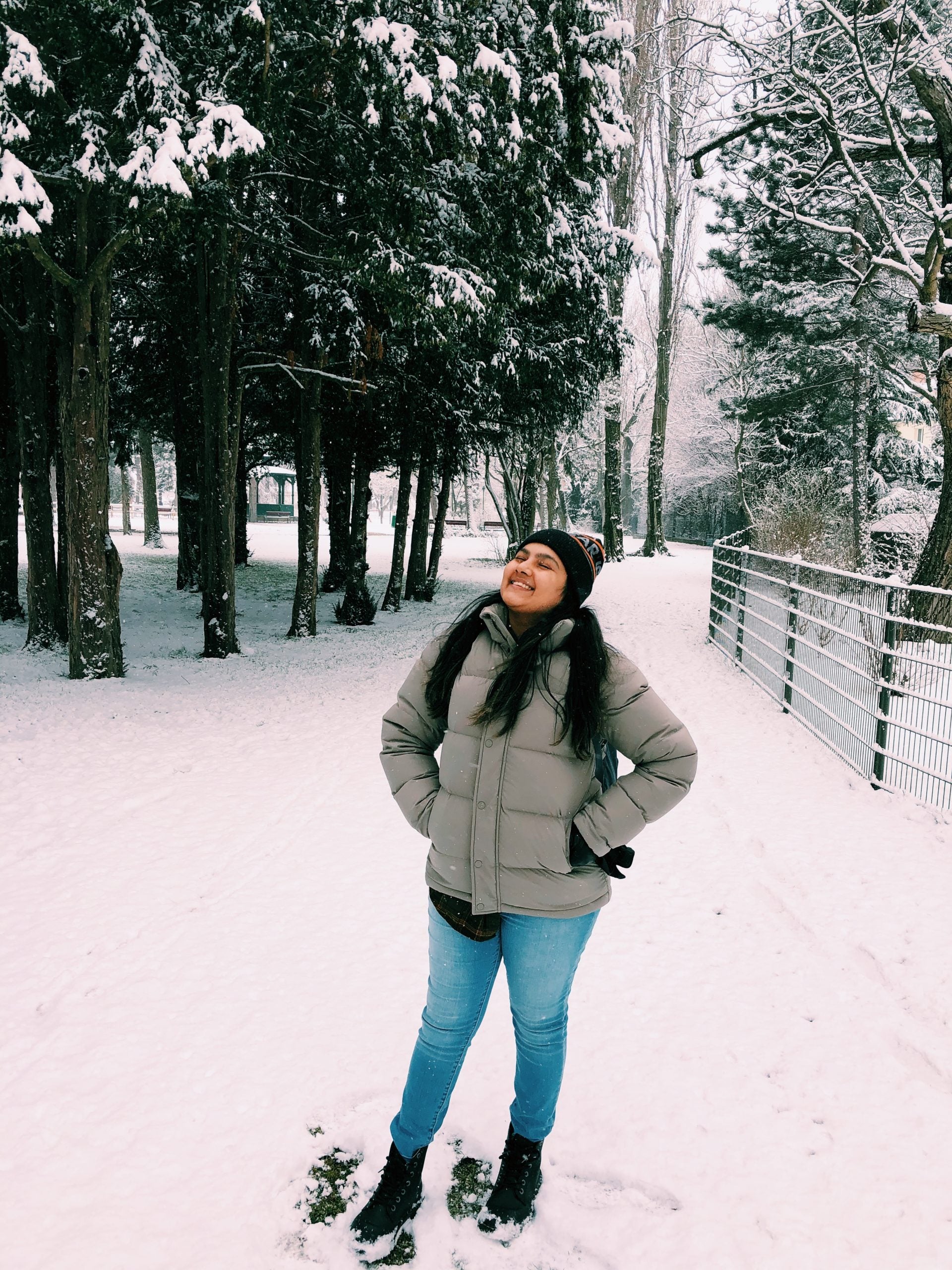 Lesson 5: Have fun.
Simply have fun. That is all. Don't forget this one. It is the most important one. Have fun. 
As April starts rolling, I'm reminding of all the final exams that are looming. However, being in Vienna is a nice break from the stress. I can simply grab some gelato and enjoy my afternoon in the park. But this cold weather just doesn't want to leave. It's early April and it has snowed every day this week! Maybe the Texan in me just wasn't ready for it.  
I sincerely hope you can take something away from this post, whether that be applied to your time at UT Austin or at a university abroad. Auf wiedersehen! 🙂 
This post was contributed by Afiya Maknojia, a Global Ambassador for spring 2021. Maknojia is a finance major from Houston, Texas studying abroad in Vienna, Austria. Follow Global Ambassador takeovers on our Instagram Stories @texasglobalabroad!