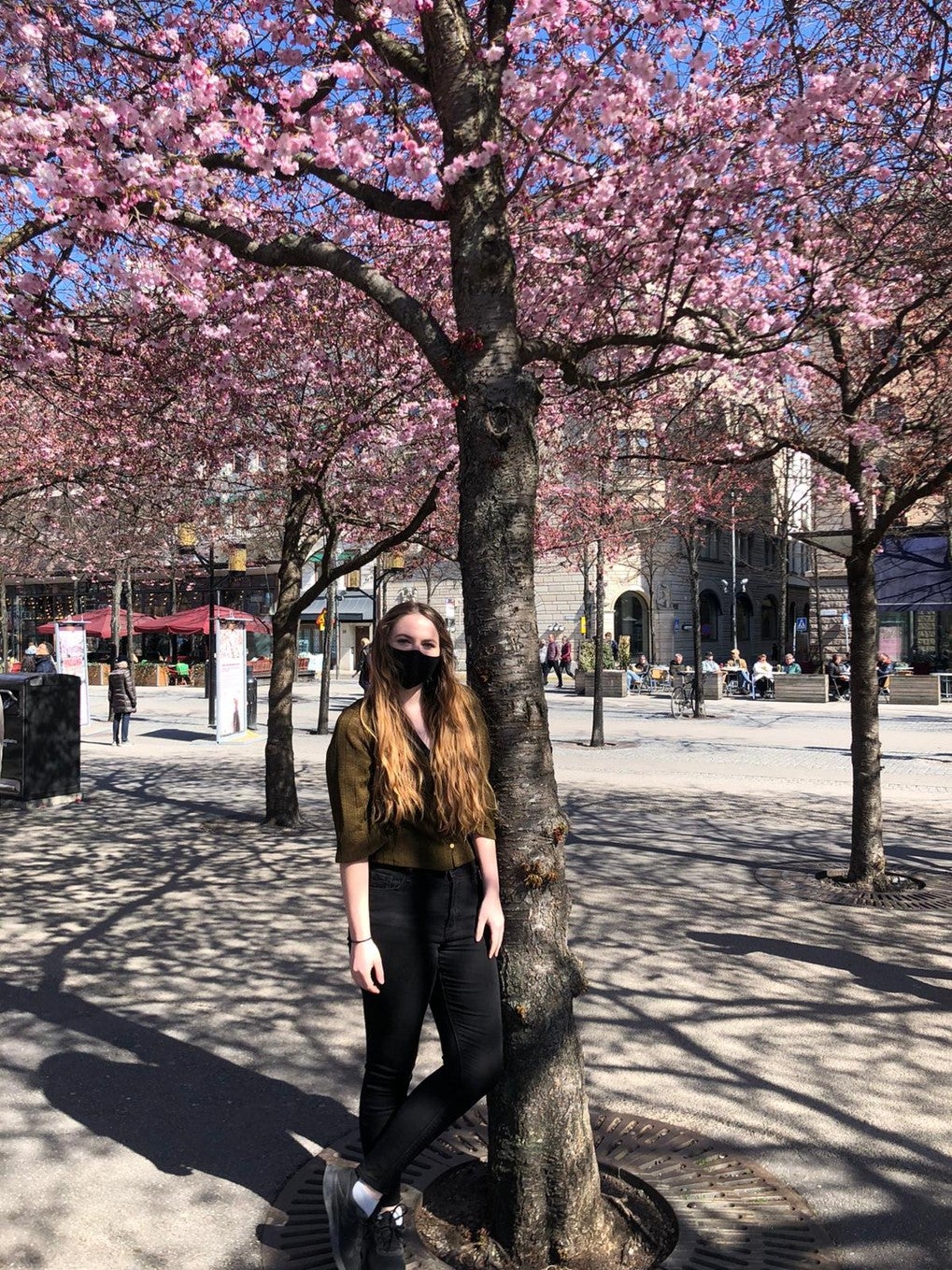 Spring is finally here! After spending the first two months of my semester abroad experiencing the dark and cold days of a Swedish winter, I have a new appreciation for the sun and warmer weather. Spring is often thought of as a symbol of change, and that has been especially true in Uppsala. As the days get longer, I see more people spending time outdoors having picnics, reading and playing sports out in the sun. The atmosphere around the city has shifted, and now that one can go outside without heavy coats and gloves, everyone seems to be excited for the chance to spend their time outdoors. 
The people are not the only ones enjoying the change in weather either. Flowers have begun blooming all over the city, birds have been more active and the other wildlife has begun stirring as well. I have spent more of my time outside enjoying the sunshine, enjoying the new flora and taking the opportunity to sit near the canal for an afternoon fika.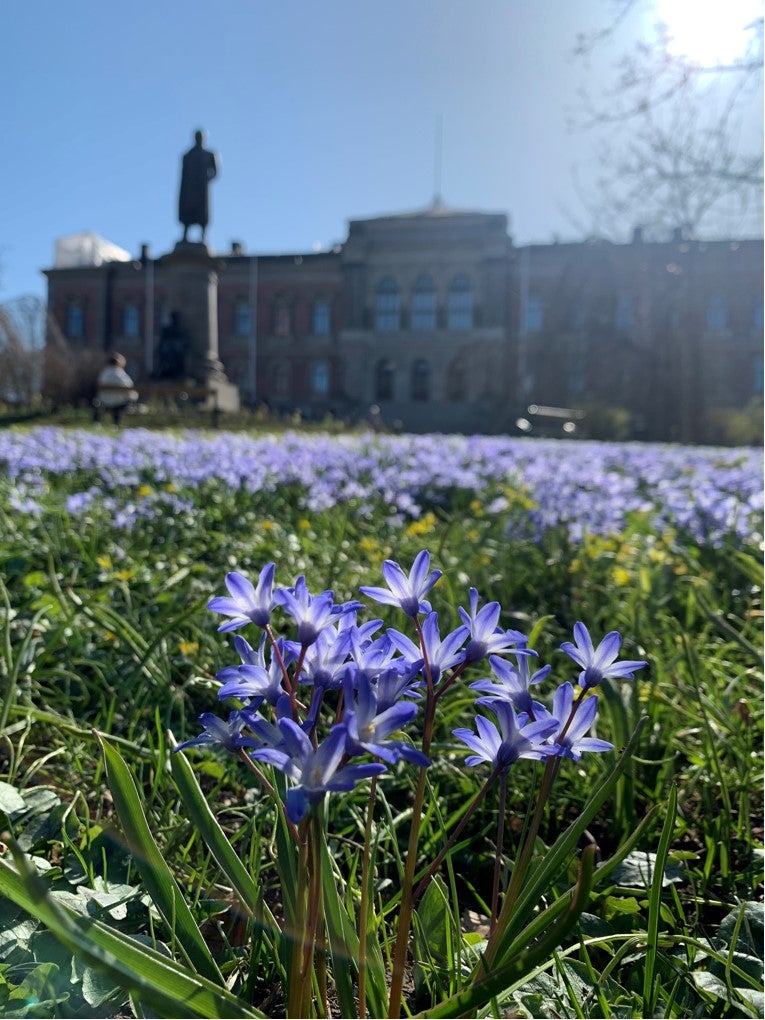 Aside from the shift in outdoor activity, the second half of the semester has started. For many students such as myself, this means that new classes have begun. While taking courses one at a time has been an interesting adjustment, I appreciate being able to spend more energy focused on one class at a time rather than balancing several at once.  
My new classes include a lab on campus, my first in-person class since the beginning of the pandemic. The lab has several regulations to ensure we are adhering with Sweden's COVID-19 restrictions, and we must go in several smaller groups to lessen our number of contacts. Additionally, our lab days are limited to what is necessary for the course. I have enjoyed the lab so far, and it is a welcome change in environment. Having the opportunity to gain some hands-on experience in a more specialized course has been invaluable and getting to research questions that have not yet been answered is exciting.  
The lab classes here are also somewhat different to the labs I have taken at UT. While the protocols and safety are similar, the atmosphere is more independent than a typical undergraduate lab. Since we have more time dedicated to the labs, we can run experiments that would usually have to be broken into several lab sessions at UT. During these wait times, we break for fika or a quick coffee depending on the length of the wait. The breaks have been a great opportunity to get to know a couple of my peers, and while we must keep a safe distance, it is nice to interact outside of Zoom.  
Overall, the past few weeks have brought many changes. As always, with change comes new challenges, but throughout my time abroad I have learned to embrace the opportunity for new experiences. Every day brings something new, and one of the great parts of this journey is learning to navigate whatever comes my way. Tack så mycket för att du läste! Hej då! (Thank you so much for reading! Bye!) 
This post was contributed by Aliya Boisselle, a Global Ambassador for spring 2021. Boisselle is a neuroscience major from Dallas, Texas studying abroad in Uppsala, Sweden. Follow Global Ambassador takeovers on our Instagram Stories @texasglobalabroad!