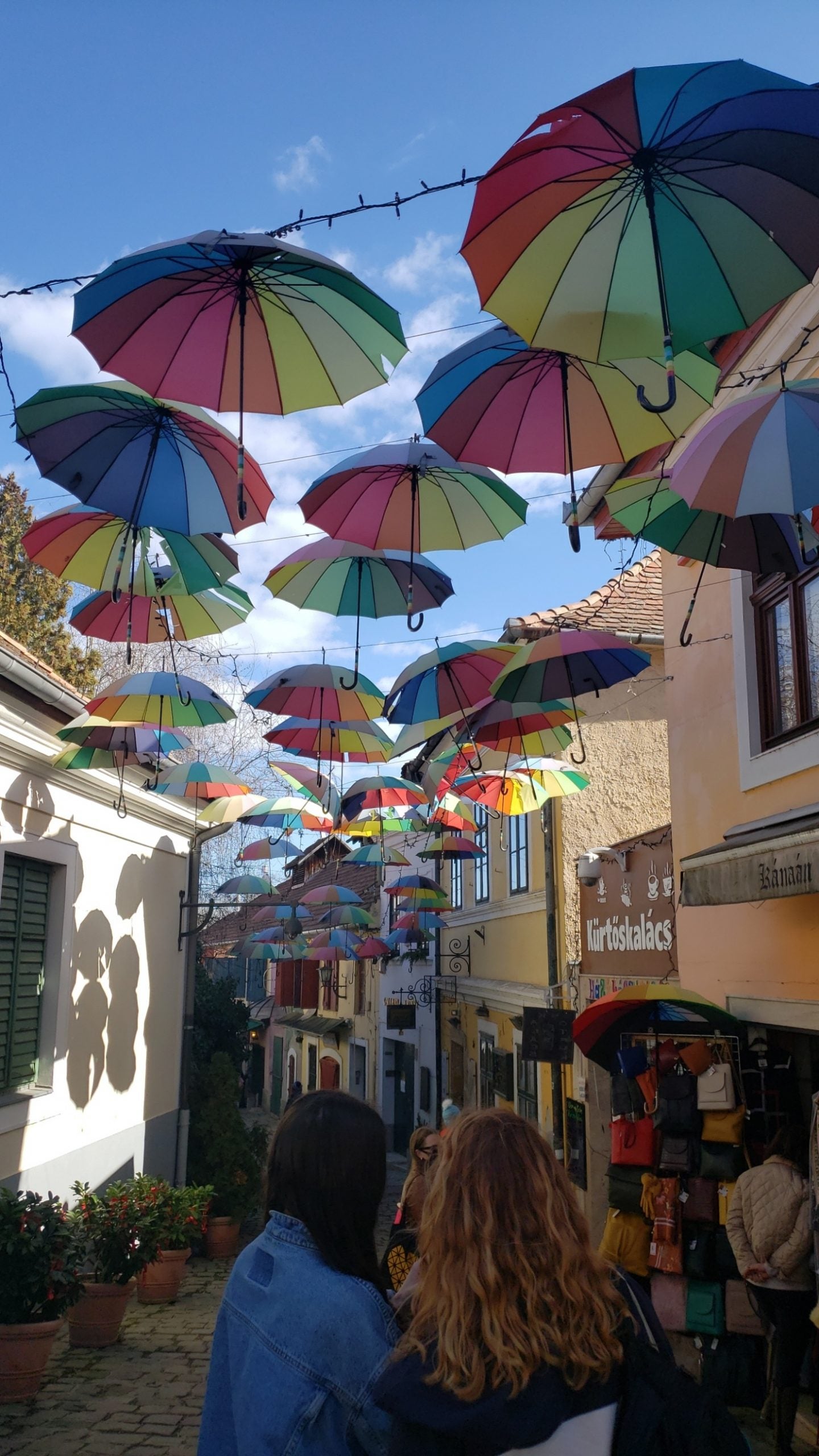 It is now spring break at Corvinus University and I finally have a free day to sit down and write about my time here since my last post. In summary, it has been eventful! 
I usually have the weekends free to meet friends and make some day trips within Hungary. Each place had a unique charm about it. We visited the beautiful basilica of Esztergom, the colorful umbrella street in Szentendre, the castle ruins in Visegrád and the local restaurants and shops of Vác and Györ. All of these were within two hours by train from Budapest and so it was quite easy to leave in the morning, explore during the day, and make it back home by evening.  
In between all this traveling within the country, I have not forgotten about my classes! While they are all online, my professors have still been trying their best to engage with us and foster interactive discussions about the material. I have also been going to the study lounge at my university building during the week to watch my lectures and finish work. By making myself develop a routine of waking up early and taking the bus there every day, I have felt much more motivated than I would if I had remained in my room all day. Occasionally, my friends will join me there to study. And if we have time, I love to eat lunch with them outside with a beautiful view of the Danube River.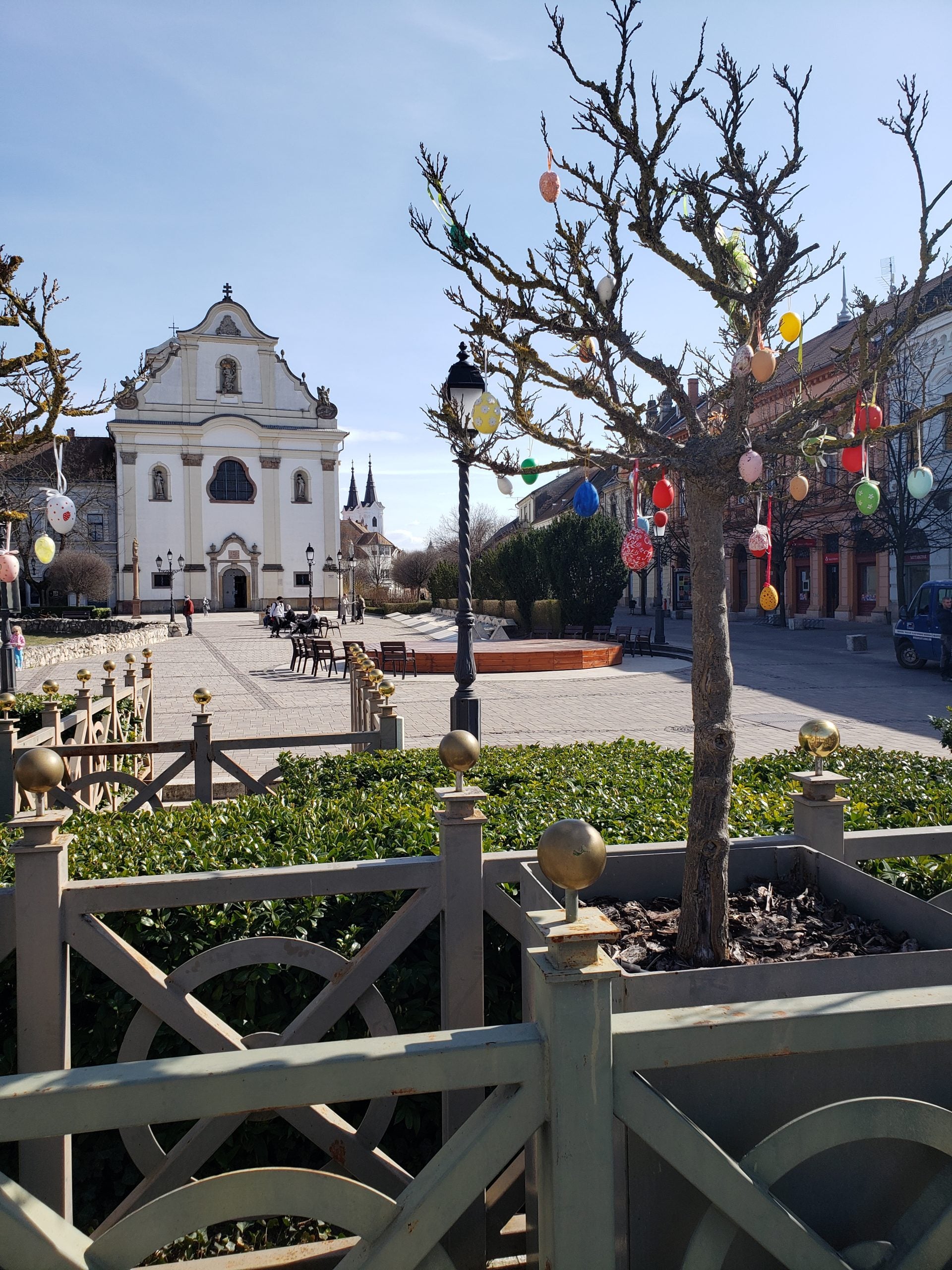 Unfortunately, a couple weeks ago the Hungarian government announced new regulations due to the heightened wave of COVID-19 cases in the country. This meant closing all shops except for grocery stores and pharmacies, tightening border controls, maintaining the 8 p.m. curfew and restricting restaurant services to takeout only. Originally, this lockdown was meant to last for two weeks. However, due to the case numbers, it has been extended further. But thankfully, we expect that the restrictions will be lifted gradually within the next few weeks. Then, I plan to finally go shopping for some cute spring clothes! 
Spending spring break in lockdown, I am so thankful for all the new friends I have made here in Hungary now more than ever. In a normal exchange semester, students studying abroad in Europe usually travel to other countries on weekends, which, while fun, also hinders you from making connections in your host country. Because I remained here, I have attended all the events hosted by the Erasmus Student Network (ESN) at Corvinus and made so many close friends from various countries. Although ESN events were cancelled for some time due to the restrictions, I still have been making plans to meet my friends almost every day of the break.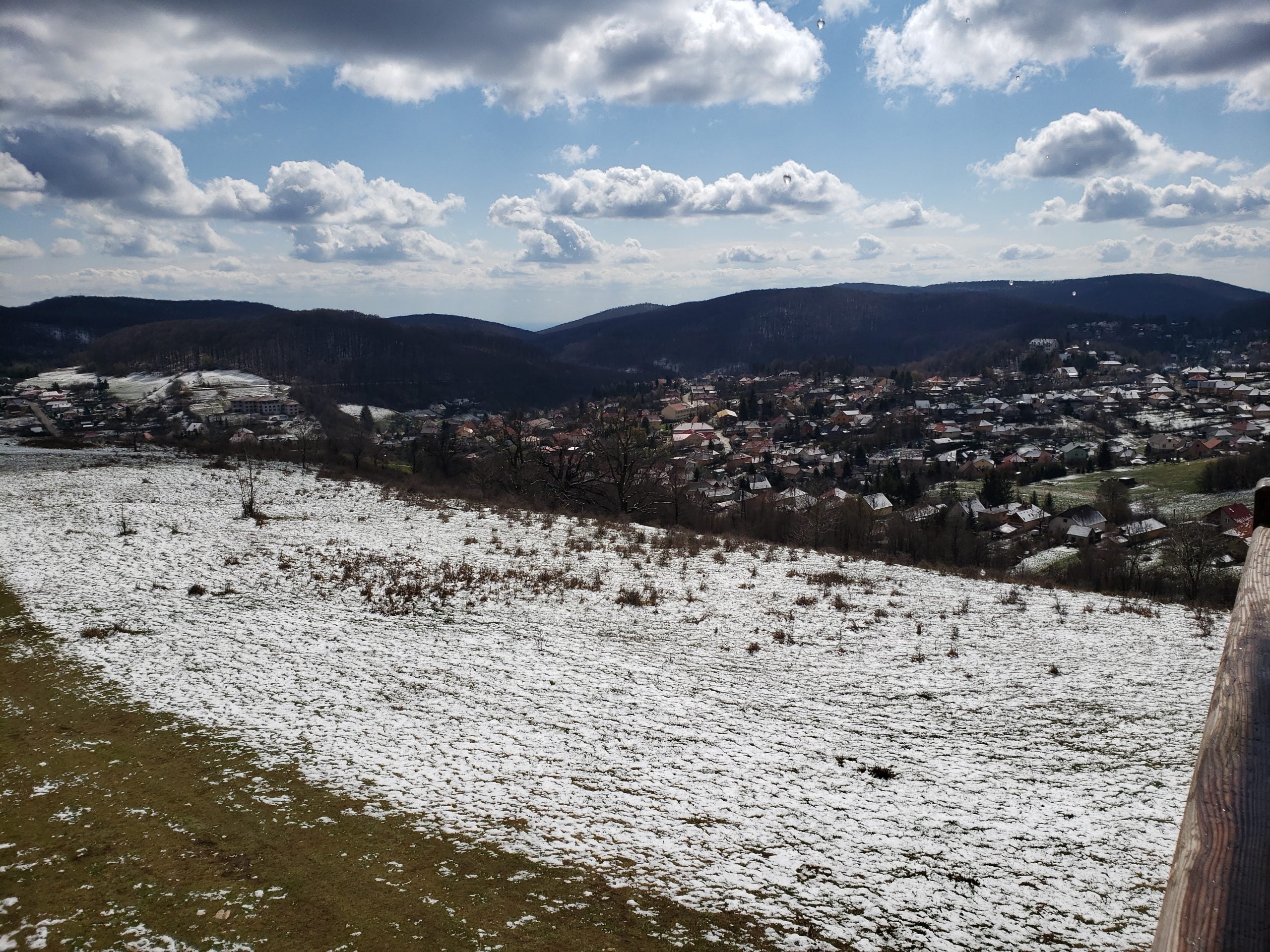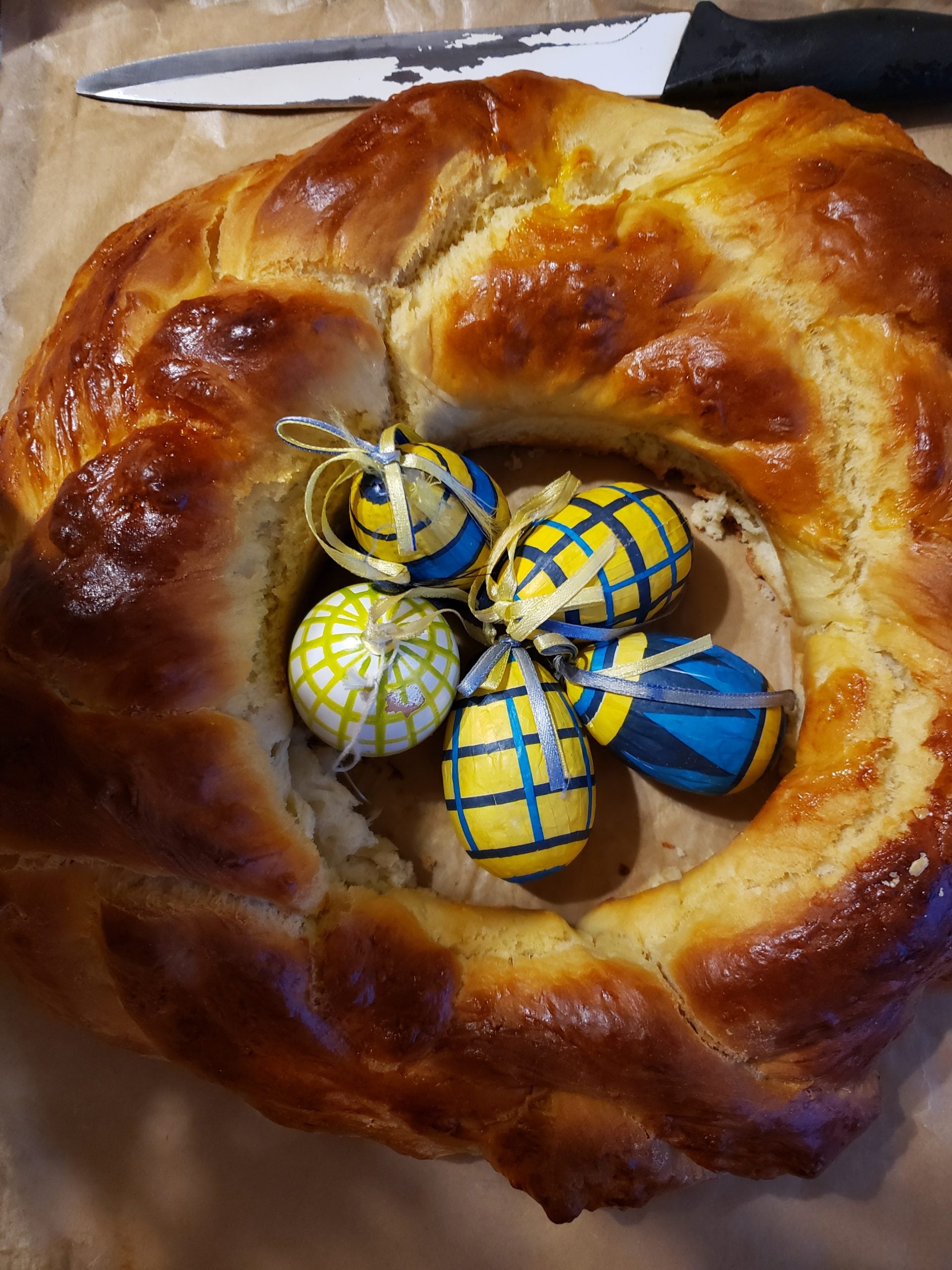 Just recently one of my Hungarian friends invited me to spend Easter weekend with her family! We travelled by train to her village near Miskolc, Hungary and I was greeted warmly by her family upon arrival. I was able to try their traditional Hungarian Easter meals which consisted of ham, boiled and stuffed eggs, kalács (braided loaves of bread), salads from peas, beets, and potatoes and beigli (cake roll of walnut, poppy seed or chocolate).
On Easter morning we got many chocolates that were hidden in the house by the "Easter bunny." While not everyone in her family could speak English very well, my friend acted as a translator between us as they asked me several questions about my life back home. And in return, they answered my many questions about Hungary. Experiencing this holiday with a local Hungarian family was such a unique opportunity that I may not have gotten if I had spent all my time travelling instead.  
I have had a lot of fun these past few weeks but hopefully once restrictions lift in Hungary I will have some more interesting stories to tell. Viszlát!  
This post was contributed by Sanjana Reddy, a Global Ambassador for spring 2021. Reddy is a marketing major from Dallas, Texas studying abroad in Budapest, Hungary. Follow Global Ambassador takeovers on our Instagram Stories @texasglobalabroad!