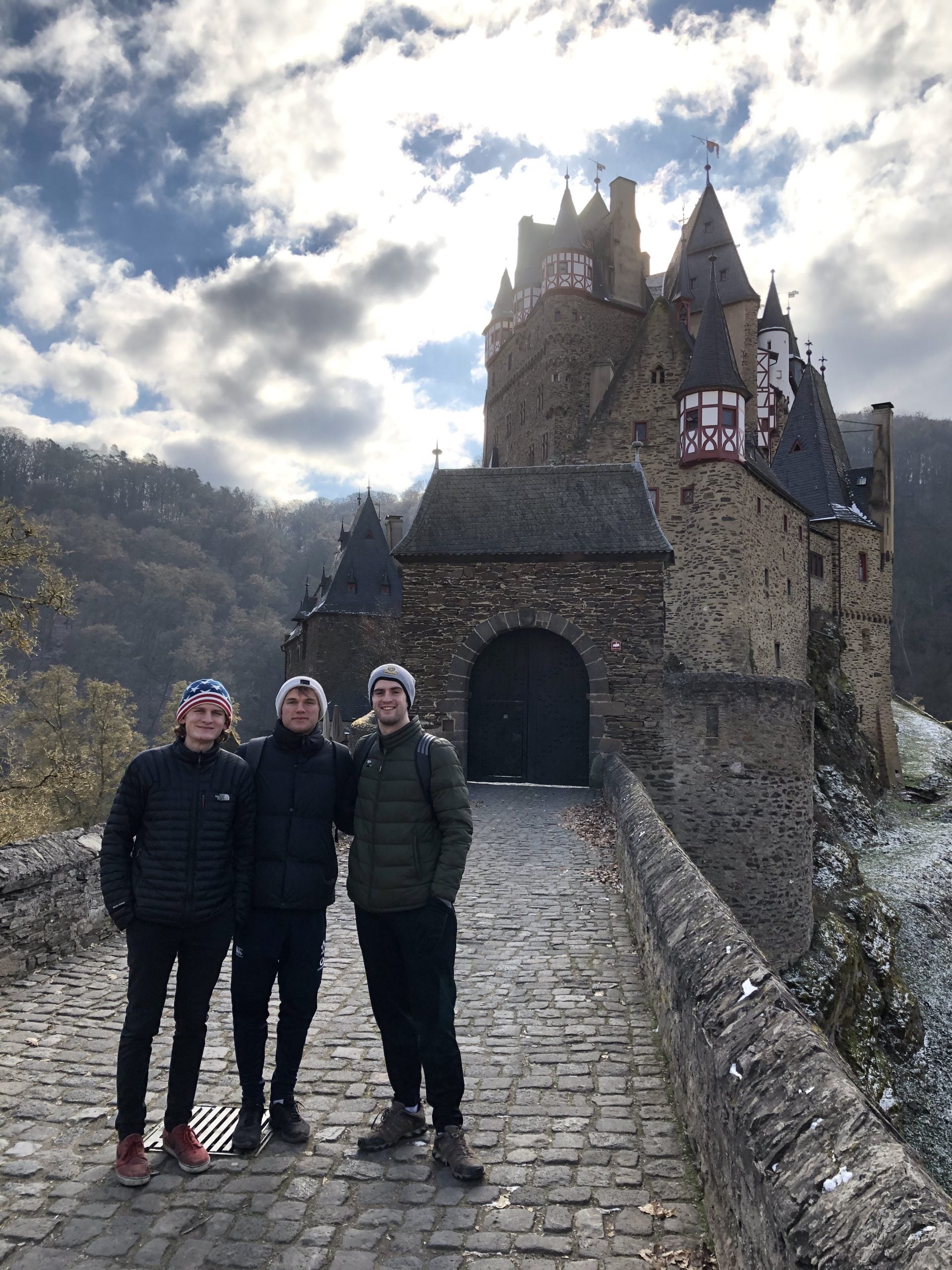 1. Castles
Germany is home to more than 20,000 castles. While some are breathtakingly beautiful and seem as if a Disney princess should be at home, others have become medieval ruins that only hint at their former grandeur. Exploring castles is a great way to spend a weekend!
2. Food
Family-owned restaurants are much more prevalent in Germany than are franchises. Due to COVID-19, many restaurants were closed, but some offered takeout options. My favorite restaurant was Kristin's. Kristin's most unique items are its international-themed french fries. The Italian version features the colors of the Italian flag–sour cream, tomatoes, and guacamole are laid out in stripes over the top. The nod to France comes in the form of ratatouille fries; the American version features chili and cheese.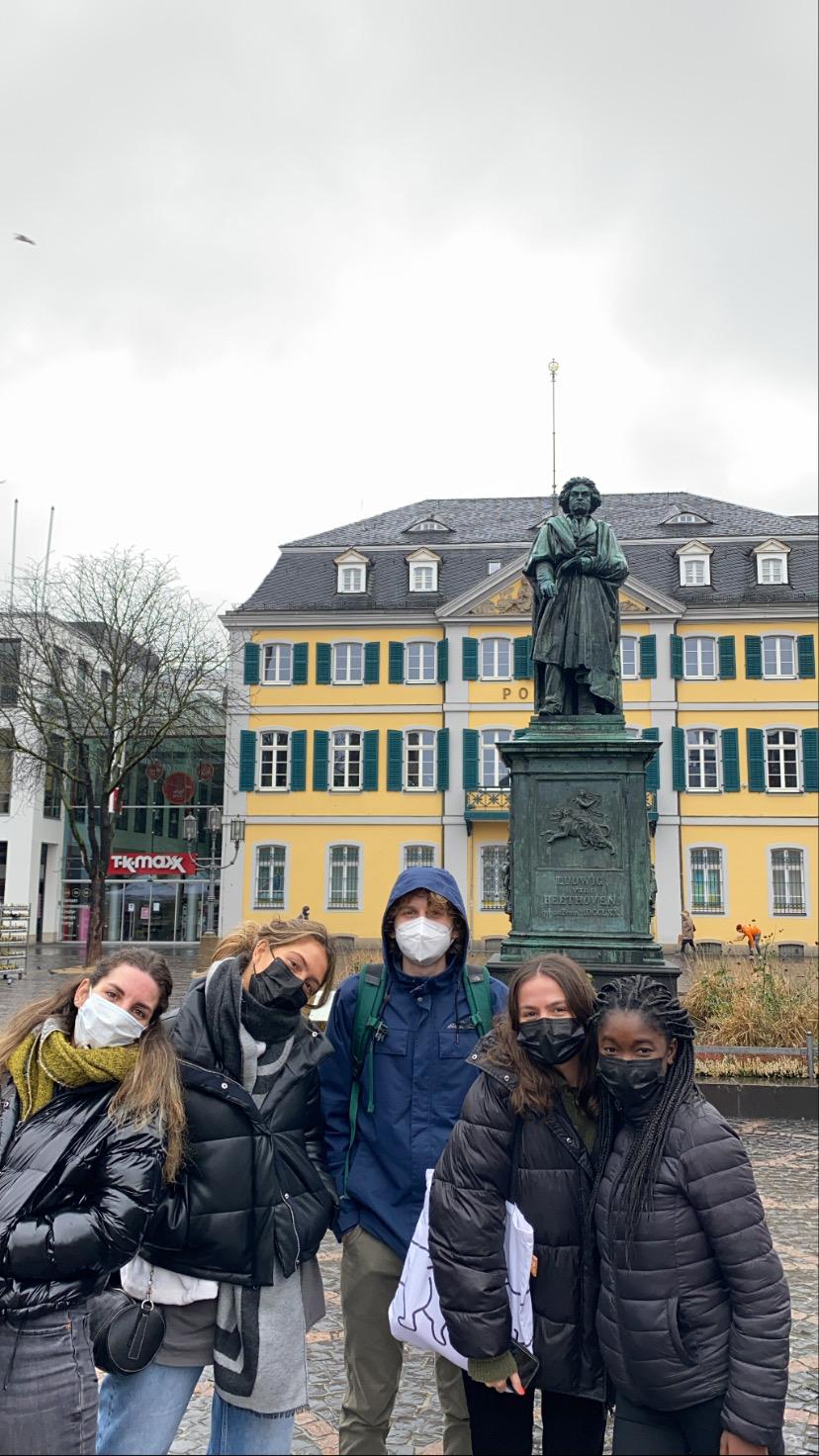 3. Friends
I met amazing people from around the world while studying abroad. Since I was studying in Germany, I expected that's where most of the people I met would be from. Instead, they hailed from around the world. I met people from Argentina, Brazil, Canada, England, France, Germany, Ireland, South Africa, and Russia. Since COVID-19 prevented us from sightseeing and traveling as we might otherwise have done, we stayed in, cooked, played cards, and shared stories of our home countries. We got to know each other on a deeper level than we might have if we had spent our weekends touring nearby countries and eating out.
4. Sunny Days
Germany's winter weather is brutal, and sunny days are rare. When they came along, I was grateful, and so was everyone else. Even if the weather was chilly, if the sun was shining, people were out enjoying it—walking along the river, feeding birds, and standing in line for ice cream. Germans do not take winter sunshine for granted.
5. University Schedule
Rather than classes being taught in four-month-long semesters as they are at UT, classes are taught in two-month terms. Students take fewer classes at a time which allows them to better immerse themselves in the classes they are studying. Further, instead of holding class two or three times per week, we met only once per week for three hours.
6. Train System
The public transportation system in Germany is amazing! You can go anywhere in the country on the German train system, better known as the Deutsche Bahn. I loved the Deutsche Bahn because it was clean, safe, and reliable.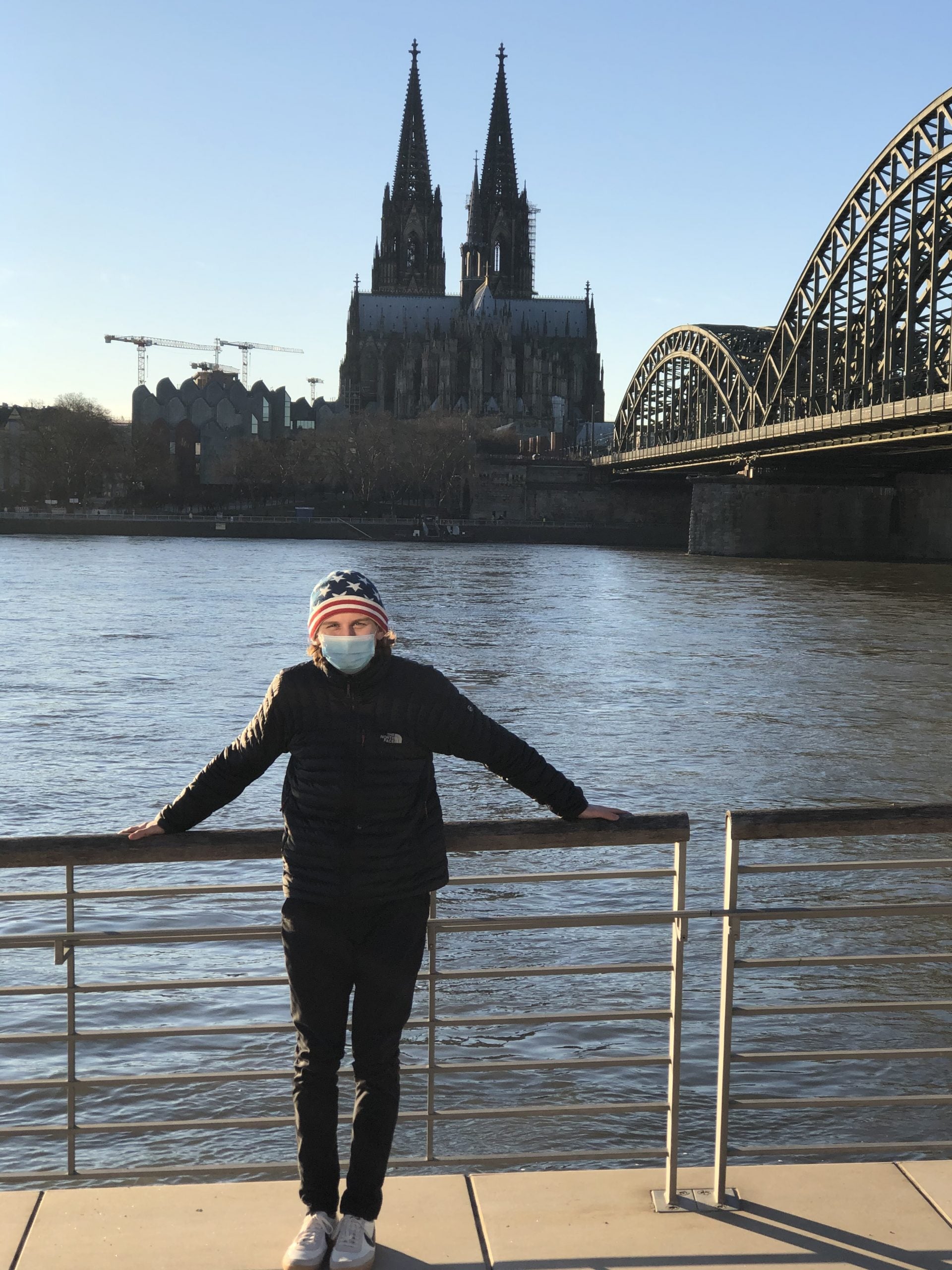 7. Soccer
Soccer has been referred to as "the beautiful game" due to its ability to bring people from around the world together in sport. This was true for my friends and me. We would meet up at the field, divide into teams, and play for hours. My years of youth soccer finally paid off!
8. Appendicitis
Two weeks after arriving in Germany, I started to feel extremely sick to my stomach. I couldn't stop throwing up and didn't know what to do, so I called an ambulance. I was taken to a military hospital, and within a few hours, my appendix was out. I stayed in the hospital for five days sharing a room with a German soldier. The nurses and doctors who took care of me were kind, and most of them spoke English. My window overlooked the hospital's pop-up COVID-19 unit which was housed in portable buildings. While appendicitis wasn't one of my favorite experiences, it was definitely among the most memorable.
This post was contributed by Seth Little, a Global Ambassador for spring 2021. Little is a business major from Texas studying abroad in Vallendar, Germany. Follow Global Ambassador takeovers on our Instagram Stories @texasglobalabroad!