I can't believe my exchange journey has come to an end. June had arrived before I noticed. Looking back on my four months in Shanghai, happiness and satisfaction are two words that can best sum it up.
As at UT, Fudan University often hosts a wide variety of activities on campus. My friends and I participated in many exciting activities and experienced the rich campus life like other Fudan students. The student union held a graduation song and chose graduation music video characters in the square in front of the Guanghua building on Tuesday night.
It was an informal concert, and all the singers were graduate students of Fudan University this spring. Every singer could take a few minutes to share stories or memories about college life and then sing one or two-minute songs. After that, the audience voted for their favorite performer, and the winning performer would be the character in the graduation music video. The singing quality was not the measure of success; instead, it was more important to touch people's hearts.
At night, with the breeze blowing in, drinking strawberry milk tea, listening to the graduates share their stories, either happy or sad, they deeply touched me. Although I came here as an exchange student for only one semester, I felt like an integral part of the class at this moment, and I felt as if I was about to graduate.
June 5 was annual Environment Day. On this day, on the lawn in front of Guanghua Building, students majoring in environmental science and their teachers held a fair on ecological protection. My friends and I went to play a knowledge contest about the environment, and we won a small prize. We also made our own environmental protection cloth bag. It was so cute! By participating in different games at each booth, we gained a deeper understanding of caring for the earth and protecting its land.
In addition to participating in many campus activities, I also visited many scenic spots in Shanghai. The Monet show was the exhibition I've wanted to go to for a long time. The first time I heard about Monet's Water Lilies was in my high school art class. At that time, my art teacher was copying a beautiful lotus. He told me that it was by Monet, a famous impressionist painter. That was the first time I felt excited about how to show a static painting dynamically. I always hoped to have a chance to see the real Monet painting.
Coincidentally, there was an impressionist-themed exhibition in Shanghai earlier this year that included Monet's original Water Lilies. Although I was not very artistic, I was shocked when I saw this series of paintings up close in person. I was amazed that Monet depicted the visual effect of sparkling water extending into the distance on a vertical plane. In his paintbrush, flowers seem to have life, vivid and beautiful. When I looked at it, I felt I stood beside a pond and watched the lotus flowers swaying in the wind. I took lots of photos, hoping that I could make lasting memories. I was pleased to be in Shanghai and have the opportunity to see exhibitions that I wanted to see.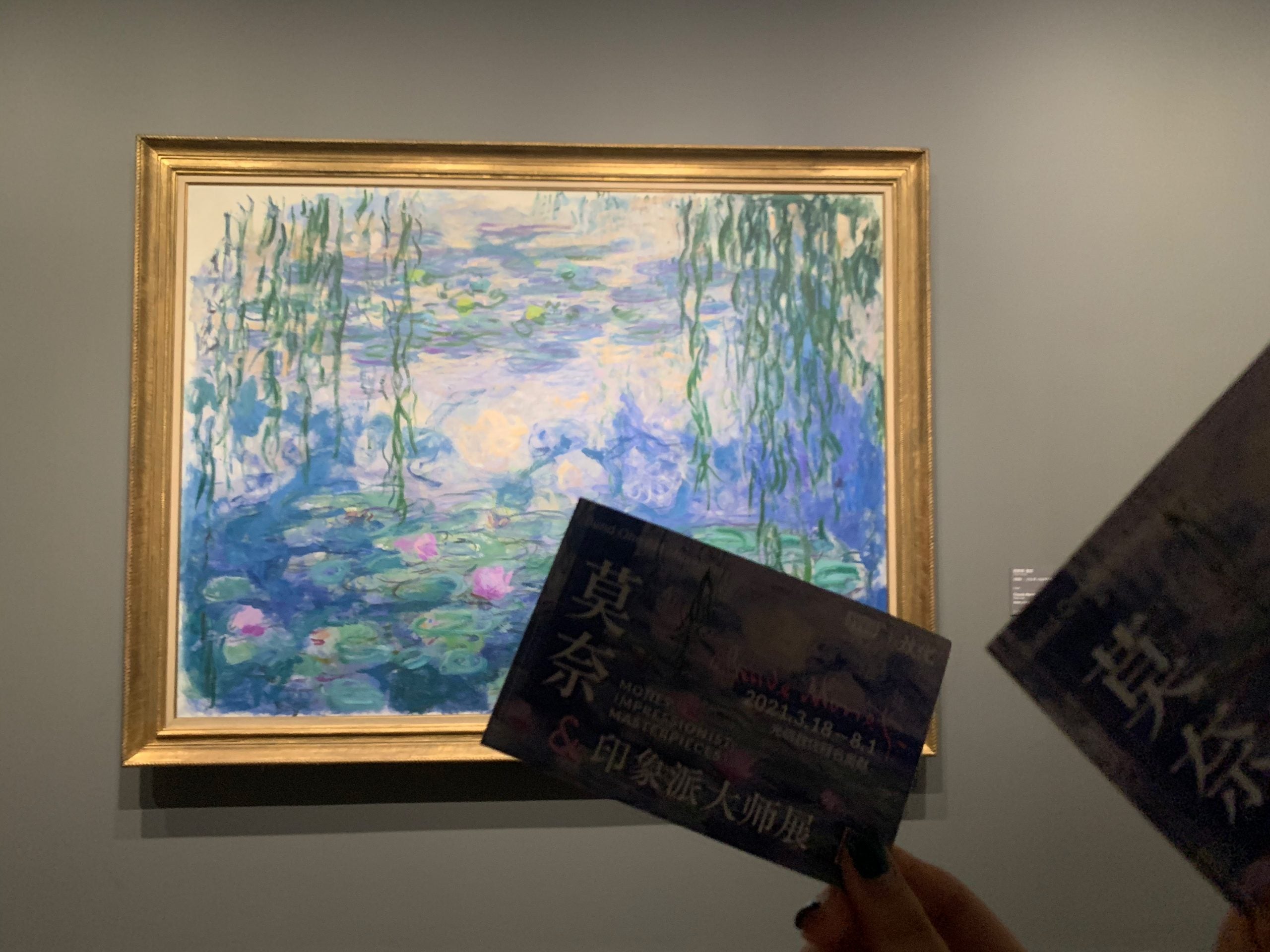 Although I went to see a lot of exhibitions and participated in many activities, I did not relax in my studying. I have made a review plan since the beginning of June. As I mentioned in a previous blog post, China's college scoring system is quite different from that of the U.S. The final exam usually counts as 40-50% or even more. Therefore, the final exam is essential for every student.
June is the final exam month, and I have three exams and a final paper. The earliest final exam for me is on June 17th. The course for this exam is called Chinese Economics and Society. Obviously, it covered the topics related to Chinese development. Although the professor said that there were only three free-response questions in the exam, it was not easy. Students were required to answer them based on what they had learned the whole semester. This kind of examination is more complicated than the multiple-choice questions or true-and-false questions because it tests our mastery of knowledge and thinking. The other two exams are also from my major courses, so I have to review them very hard to get good grades.
I hope to get good scores in my final exams and draw a perfect full stop to my exchange journey. Thank you to everyone for listening to me share my exchange stories.
This post was contributed by Jinnan Ren, a Global Ambassador for spring 2021. Ren is a sociology and economics major from China studying abroad in Shanghai, China. Follow Global Ambassador takeovers on our Instagram Stories @texasglobalabroad!