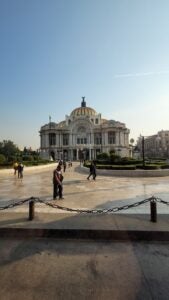 There is something to be said about the slower-paced lifestyle in Mexico. Time passes differently here. Opposite to the U.S where everyone has a go-go mentality, "ahorita," which translates to "now," never actually means "ahorita." Punctuality is somewhat less of a priority here.
Downtime is valuable in Mexico, so when individuals are not working, they fill their social calendars with family feasts, social events and adventures. While living in Mexico, I have learned to be more intentional about how I spend my time. These days I find myself living in the moment instead of living in my head.
It is hard to think that in a few short weeks, I will be completing five months abroad in Mexico. While my newfound friends are purchasing return tickets to their respective home countries, I have decided to stay in Mexico for an additional two months to visit my mother's side of the family and learn about my heritage.
I am not going to lie: It hurts to say goodbye and to be left with only memories. My housemate, Lili, is set to leave this coming Sunday, and I am beyond sad at the thought of only being able to communicate with her via FaceTime. These past five months have felt like an extended summer filled with new experiences, lots of laughter and, of course, adventure.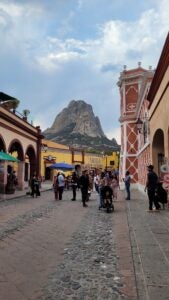 As the semester comes to a close, I find myself constantly lost in thought, reflecting on my time abroad. When I first arrived in Querétaro at the beginning of the semester, I felt invigorated; Ready to start fresh at a new university, make new friends and finish my last semester of college abroad.
Slowly, I began to experience little bumps in the road. I was able to brush off all the minor inconveniences until it came to course evaluations. I was notified that some courses I had selected did not meet my degree requirements. For a split second, I allowed myself to feel defeated and thought perhaps I should not have participated in this exchange program. Not meeting my degree requirements meant I would be graduating later than expected. It felt as though all my hard work and plans for the future had derailed into the abyss.
But then I thought back to everything I had experienced in Mexico. From reconnecting with family in Ciudad de Mexico, to climbing halfway up a monolith in Bernal, to visiting my father's home state of Jalisco, to releasing a baby turtle into the ocean and swimming with dolphins in Oaxaca. None of this would have been possible if I had not decided to study abroad.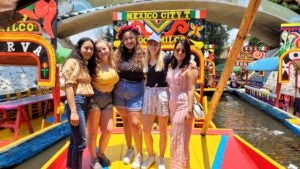 If I had not accepted this program, then I would not have met my host mom, Lety, and her lovely family. I would not have had the privilege to have philosophical conversations with my housemate, Lili. I would not have met all of the amazing and diverse students from around the globe. And most importantly, I would not be a part of the "Tec community" at my school, Tecnológico de Monterrey.
I quickly realized that this societal timeline I'd been utilizing to guide my life and achievements, in all, honestly, meant nothing to me. What I learned is that time is too precious to be spent comparing oneself to others. If time is limited, why should we allow other peoples' thoughts to get in our way?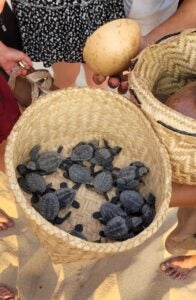 As Steve Jobs once said, "You can't connect the dots looking forward; you can only connect them looking backward. So, you have to trust that the dots will somehow connect in your future." This requires us to trust our intuition even if it takes us off the beaten path and take life one day at a time.
Being able to experience a different model of education abroad has given me a new perspective not only on the United States' educational system but also on how to apply concepts to real-world scenarios inside and outside my career—none of which would have been possible if I had not decided to study abroad.
This post was contributed by Jessica Mares, a senior sociology and government double major studying in Querétaro, Mexico. Read her first blog post here.