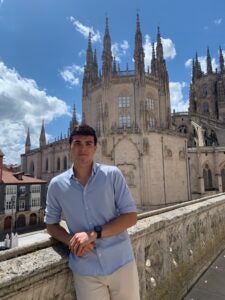 Has it only been a little over a month in Spain? I cannot believe it. When my brother dropped me off at the airport in Houston for my flight to Santander, Spain, I only had one question: "Can I do this?" Of course, there is so much ambiguity in that question, and it did not take long for me to understand what it means to live thousands of miles from home.   
Looking back at myself before and after, I see there is so much more to studying abroad than language and cultural immersion. At this stage of my life, I am still trying to find my habits, my identity, and what I truly want from life. Studying abroad has helped me on that journey, and I would not trade it for any other experience.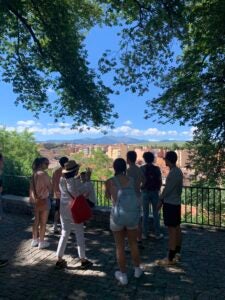 The study abroad experience is different for everyone. Personally, I found it difficult during my first month to balance the homework with my learning experiences outside the classroom. More often than not, you could find me on the weekdays in my host family's apartment hustling to complete medical interpretations, projects, and other language-intensive assignments.  
There are a few ways I can blame external circumstances—the classes, my 30-minute walk from the center of town, and fatigue—but I realized it is my responsibility to understand and prioritize what I can and cannot do. Learning to adjust to Spanish life and classes has taught me a lot about my good tendencies and the habits I need to improve.
Working most of the time on the weekdays meant missing out on group activities, but on the bright side, I always had stress-free weekends. Spending time outside in the elements provided just as many learning opportunities as did the classroom.   
Learning a new language and culture has had its unforeseen challenges. Understanding that you will make mistakes is one thing, but to actually err in speaking, listening, or recognizing cultural norms can be defeating at times.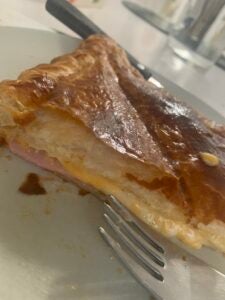 One time, for my first dinner in Spain, I waited an hour for the check because I never realized you had to ask for it! On numerous occasions, Spaniards switched to English if they knew I could not communicate quickly with them. These are just a few examples, and I find them funny in retrospect. These humbling moments helped me accept that immersion is not about being perfect but rather learning from the mistakes you make. 
When I do have the time to do what I want, Spain is incredible. From discussion nights with my host family to visiting other cities, my time here has been a great pleasure as much as a great learning experience. My host mother, Teresa, is a daily source of support and freedom, and I will continue learning a great deal from her. Andrea, my roommate, a history Ph.D. student from Italy, practices his English with me while I respond to him in Spanish.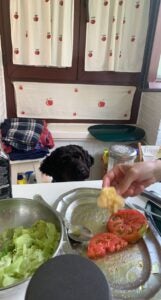 My friends have also given me so much perspective on how we should navigate and interpret the world around us. I will be sad to see my first-session friends leave, but I thank them for all the memories we made together. There is no doubt I will see them again very soon this upcoming fall.   
In the meantime, there is so much more left for me to do and to see in the country. With lessons learned and my Spanish slightly improved, I am grateful to continue my adventure and grow as an individual.  
The answer to my question "Can I do this?" is yes, I can—and so much more than I once imagined.  
This post was contributed by Anthony Paultanis, a Global Ambassador for Summer 2022. Anthony is a senior majoring in history and government with a minor in Spanish and a certificate in security studies. He is studying abroad in Santander, Spain.