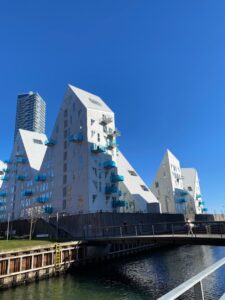 When I decided to spend more than five months in a new city on a new continent, many people thought I was crazy. Nobody understood why I left the comfort of my hometown to study abroad in Aarhus, Denmark, a town that is barely one-third the size of Austin, Texas. However, after only one month of being in the city, I can confirm my decision has been 100 percent worth it.
Although there have been challenges, meeting new people is extremely easy. But establishing true connections is a far more arduous process. I have come to realize that many international students have numerous preconceived notions of Americans, especially Texans, which can be annoying to dispel. Yet, my small complaints are nothing compared to the unparalleled freedom and experiences I've had here.
First, I love the city of Aarhus. It's an ideal town to study abroad in because it's small enough to navigate by yourself with ease. I have accidentally taken a beautiful, scenic walk across the whole city within one day. Additionally, due to its incredible arts and culture scene, it is large enough to always find something new to do and someone new to meet. While there are amazing tourist attractions, I have found the most joy while walking around and truly getting a feel for the city. This is when I witness and live how locals do.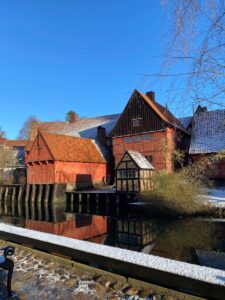 Aarhus is also a major student town with more than 50,000 students, many of whom are international or exchange students. The university provides ample opportunities to meet and socialize with fellow peers, especially those within the close-knit international community. Through this, I've had the chance to meet and befriend people from essentially every part of the world, as well as different age demographics.
Admittedly, I was a bit intimidated to be the first student to study at Aarhus University in several years, but it's genuinely such a wonderful school to attend due to the student life, interactive classes, and work-life balance. I hope my experiences here inspire others to consider this program.
Furthermore, as cheesy as it sounds, being here has given me the chance to really see who I am. I have only ever lived in the same town my whole life, so being away has given me the chance to figure out who I am while being away from everyone and everything I've ever known. During my time abroad, I have affirmed my aspirations and have never felt bolder and as willing to try new things as I am now.
Because of this experience, I am inspired to travel further. I wanted to study abroad before I came to college, but I couldn't help but wonder if my peers were right. In my anticipation and excitement, was I underestimating the challenges of the months to come? While it has only been one month, I can confidently say that I made the right decision to study abroad, and I am excited for what comes next.
This post was contributed by Samia Arni, a Global Ambassador for Spring 2023. Samia is a senior political communication studies major studying abroad in Aarhus, Denmark.