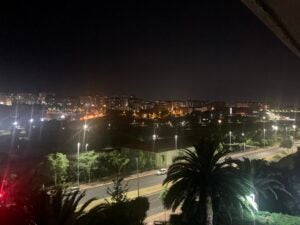 It's another late night on my host mom's balcony in Santander. With a complete view of the city and the public park, it gives the perfect opportunity to stop and relax after a long day or weekend of travel.
Tonight, though, the feelings are much different: With two weeks left before my return flight home, the reality is finally setting in. Before I know it, I will be packing up my bags, saying my goodbyes to my host family, and completing one of the most transformative episodes of my life. It is the perfect opportunity to reflect on my time here in Spain.
I signed up for Language and Culture in Santander, Spain, with the belief that I could live in a different country and completely immerse myself with my host family, the city, and the country. It was beyond anything that I had ever done before in my life, and I arrived in Spain quite timid. Eventually, it became clear that studying abroad was one of the best decisions I've made, both for my personal and professional growth.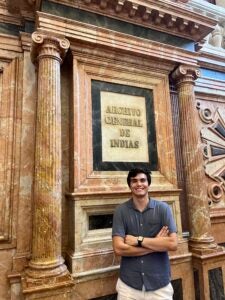 The most evident sign of my learning has been my competency in the language and culture of Spain. Immersion is a trial-and-error process. It is essential that you make mistakes, whether pausing to conjugate a verb in conversation or finding your bus routes in the city. Any conversation with a Spaniard promoted a learning opportunity, no matter if it was expressions, idioms, customs, or dialect.
One of the moments that highlighted my improved fluency came during a weekend trip to Seville in southern Spain, when my friend and I were checking in at a hostel. The owner was there to greet us, and upon realizing that we understood Spanish, he graciously thanked us for taking the time and effort to practice and learn his language. For such a small moment of appreciation, his thanks went a long way.
Additionally, my classmates and I have had the opportunity to visit companies and organizations in the city. These trips include the behind-the-scenes views of anchovy production, the efforts of a civil association employing people with disabilities, and a research laboratory.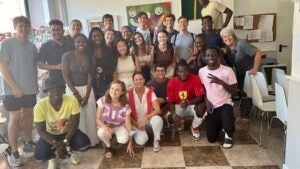 The most memorable visit was to a local non-governmental organization named "14 Kilómetros," a group helping immigrants learn Spanish and find work in the country. It was a surreal yet heartfelt experience talking to these immigrants, who gave up everything to make a better life for themselves. We were shocked to hear that most of them came to Spain only knowing how to say ¡hola!
Finally, weekday excursions gave us the opportunities to come up close with the activities and daily lives of Spaniards in Santander. Whether our day was led by our professors or the local monitors, each provided a unique experience.
I recall the times spent on the beach, especially the day I swam out to a boat captained by some Belgians and talked about life. I also picked up surfing, a sport I never expected to learn in my lifetime. The camaraderie and memories made on these days will persist for a long time.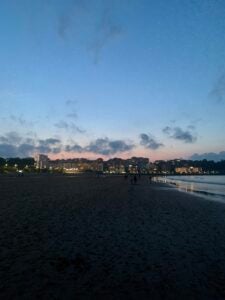 To be honest, I do not dread the idea of heading home in two weeks. It is not a matter of homesickness, but rather it feels like the time for this episode of my life to end.
I am anxious to translate everything I have learned in Spain into my life back in the United States. Whether that is honing my Spanish in the next few years or finding work beyond Texas, studying abroad has given me hope for my future.
For now, I can indulge in the midnight hour sitting on the balcony, assured and content that I did everything I wanted to do in Spain.
This post was contributed by Anthony Paultanis, a Global Ambassador for Summer 2022. Anthony is a senior majoring in history and government with a minor in Spanish and a certificate in security studies, studying abroad in Santander, Spain. Read his first blog post here.