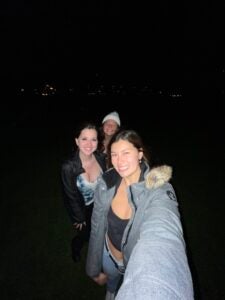 Tomorrow marks exactly two months since I left Texas for Scotland, and it's so hard to come up with the words to accurately describe this experience. I feel like I've been living in a fever dream, and I think I'll need at least another year to process everything. Honestly, if someone were to tell me I'm in a random city in Michigan where everyone talks in accents, I feel so dazed I would probably believe them. 
I think my favorite part of this experience so far is finding my independence. Being alone was my greatest fear, and I would unhealthily find my worth in other people's time and attention. Even with college, I only moved a little over an hour away from my hometown, so I would take frequent trips home on the weekends rather than risk putting myself in an uncomfortable situation. However, relying on other people is such a dangerous game, since people fluctuate so much in their intentions and impacts on others. It didn't take long for me to realize the consequences of this dependency, but it did take a long time for me to make the effort to actually change. Luckily, the first step is generally the hardest, and the reward of being able to thrive alone generally outweighs any awkwardness from the rest of the time.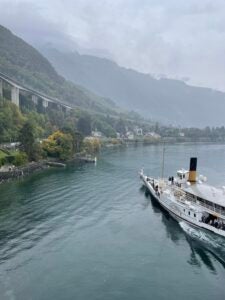 For instance, I recently went on my first solo trip to Copenhagen! It was a very impulsive, late-night decision I made just to see Ross and Rocky Lynch again, but it was so surprising in the best of ways. The first day, I ended up walking nearly 17 miles from solely wandering around, and it felt like such an intimate way to see the city. No plans, no specific destinations—just myself and wherever I felt like walking. It made the city feel more tangible and more like I was actually a part of it, even if only for a small amount of time.  
I ended up meeting a girl from Denmark at the concert, and we had such a good conversation about ourselves and how different it was for us growing up in our respective countries. It's so crazy to think about how particular life is when meeting people and how your paths come from so far away just to cross at just the right place and time.
Only slightly less significant: I ended up having the best pizza of my life in the Copenhagen airport. It could have been the hunger, but that pizza was the best $20 I've ever spent, and it was such a beautiful trip overall.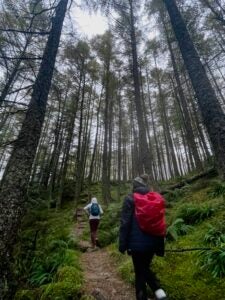 I've also had the opportunity to meet and travel with so many wonderful people from UT and the University of Edinburgh. We've gone on many adventures, including to Geneva, Glencoe and Barcelona, and we're currently planning to visit some of the German Christmas markets! Even in Edinburgh, there's always something new to do and cute memories to pick up along the way. There was the time I tried to hitchhike for our group in Glencoe, and I accidentally flagged down an actual bus going to a different destination; the time my friend and I ran after our bus for three stops down the Royal Mile and still ended up walking; watching "H2O" in our hostel in Barcelona. And I won't forget the feeling of watching fireworks from all over the city at the top of Calton Hill on Guy Fawkes Day. 
I only have about four and a half weeks remaining in Edinburgh, but the Christmas festivities have just begun, and I can't wait to experience the holidays in Scotland. Ultimately, however, I can't wait to be reunited with my cats (and family, of course). I am a Taylor Swift fan to my core, so I'll leave you with a pretty relevant lyric from her new album, "Midnights": "Take the moment and taste it. You have no reason to be afraid." 
Best of luck to everyone and thank you for reading!  🙂
This post was contributed by Ashley Langston, a Global Ambassador for Fall 2022. Ashley is a junior biology major with a minor in geography currently studying abroad in Edinburgh, Scotland. Read Ashley's first post here.