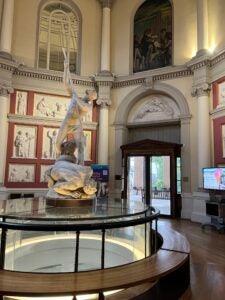 My experience studying abroad in London has been the epitome of a learning curve. When I first got here, I didn't know how the London Underground Metro system worked, so I couldn't go anywhere without navigation from my maps app. I struggled to understand how my class schedule worked, and I couldn't even understand how to work my dorm's electric stove. Slowly but surely, I have been following that curve.
Now—whether it's knowing if I should be on the westbound or eastbound trains, how to get around most of my area using landmarks as navigational tools instead of my phone, or even how to properly cook using the stove—I finally understand how certain mechanisms work here and have settled into my routine.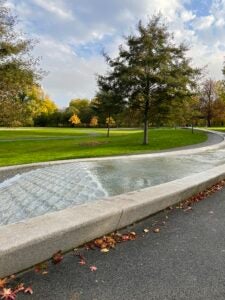 Since arriving in London, I also have had to relearn how to socialize. It's not because people are less welcoming at UCL than at UT Austin. It's because the only way to make friends at a school as large as UCL, in a city as large as London, is to be unafraid to be the first to speak. From my experience, that's all it has taken for people to warm up to me.
The special thing about UCL is that more than half the student body is composed of international students, so a significant number of people I have approached around campus and in my dorm are going through the same exact adjustment period that I am. This common ground has been the foundation for many of my friendships so far, and now, while I might still occasionally struggle to find the right Tube service line to get on or which station to switch to, at least I know I am not alone in it.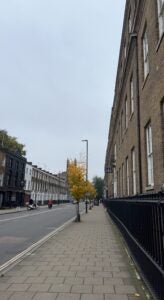 One of my favorite things about London is the food. There is no limit to the types of cuisine and the number of restaurants in any given area. Since arriving here, I have eaten the best Indian food and the best Italian food I have ever had. I have also had the best burger I've ever had here. Funnily enough, it was named "The American." 
Something that astonished me is that the most unassuming-looking places often have the highest ratings on Google. It is also so rare to find any restaurant in my part of London with fewer than 2,000 reviews on Google and Yelp. As a foodie, I have had the time of my life eating my way through London with some of my new friends. Food has also been a huge bonding factor for a number of my friends and me, so my foodie tendencies have definitely provided social life bonuses. 
As we approach the middle of November, this term has a month left in its calendar. While I can't wait to return home and see my family during the winter holiday, I am already feeling dread about my exchange coming to an end. London has been an amazing time for me so far, and I can't wait to see how the rest of my programs will go.  
This post was contributed by Tariq Rajei, a Global Ambassador for Fall 2022. Tariq is a third-year international relations and global studies major with a minor in international business currently studying abroad in London, England.