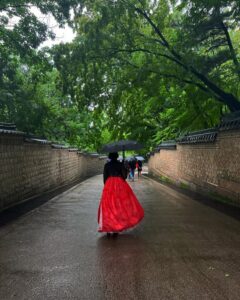 Three days after I landed in Seoul, the populace around me suddenly became a couple of years younger. In South Korea, you are considered to be 1 on the day of your birth, and you continue to gain a year in age on the first of January each year after you're born. However, last December, South Korea passed laws to scrap this method entirely. Unfortunately, I couldn't roll back my age, and my 20th birthday was still very much approaching. 
I'd planned a trip to Tokyo for my birthday, but due to some complications, I was unable to go. I was in Seoul for my birthday, with no plan. Poor me. I thought to myself, "Whatever shall I do?"
When the second month rolled around, I had many projects looming over me, so my friends and I didn't do anything. I slept in and after having a mini-pity party, I tried to focus on how much I've grown not only in my life but specifically while in South Korea.
I wanted to share 10 tips that I wish I'd learned before turning 20 in South Korea. In other words, these are things I wish I'd known in general before I took a 16-hour flight across the world:  
Pack Rain Boots. You are not above the rain. Just because you grew up in Texas and may have experienced thunderstorms does not mean you are built differently — and monsoon season is a whole other beast. It should it noted that Converse tennis shoes are not waterproof. Rain ponchos are also a worthwhile investment.
Sundubu jjigae has shrimp in it (sometimes). I was so excited when my friends and I found a stew restaurant in Hongdae. I couldn't wait to finally have my first batch of real sundubu jjigae, a soft tofu stew. Surely, a dish enjoyed by many vegetarians around the world wouldn't have shrimp (the one allergy I have), right? Turns out, real sundubu jjigae does have shrimp in it because the shrimp is used to salt the dish. I was OK; Benadryl is a must-have. The moral of the story is: Even if it's awkward, always ask about food preparations if you have allergies.
It's okay to do things alone. I was pretty upset when I couldn't have the birthday of my dreams with my friends in Tokyo. But I understood that their needs come before my wants, and I took myself out on a little adventure. Experiences such as museums and palace tours are great places for a solo date.
Bring a towel. I finally arrived at my dorm at midnight after 24 hours of travel and all I wanted to do was take a shower and sleep. Except I couldn't do that because I didn't pack a towel! I thought I would have time to find one here. The next day, my first course of action was to find a towel and other necessities (see above: rainboots). I only found children's towels. Luckily, I am child-sized, but I certainly felt dumb buying a hooded towel that looks like a squirrel, which I continued to use for the next three weeks until I found a real one. Look up packing guides before you pack.
Focus on the little things. When traveling abroad, it's easy to get caught up in big activities and try to do as much as possible. I felt guilty anytime I stayed in or went to a restaurant I had already been to before. But if kalguksu and fried mandu bring me joy, then it's OK to live in that moment. Some of my favorite memories from being here aren't the big flashy things, they're eating tanghulu at midnight with my friends and getting lost in COEX mall for 30 minutes trying to find the Baskin Robbins.
Don't let the language deter you. Despite being half Korean and having two years of formal language classes, I was terrified of speaking Korean. Whenever I got something wrong or didn't understand, I felt like I was letting my dad and my teachers down (Love you, Mina "선생님," or teacher). After a particularly rough placement test, I came to terms with the fact that I will always be learning, and that's OK! Most people in Seoul know enough English for y'all to get by, and Papage translate is your best friend.
People won't say "Bless you."  Now, this one is confusing because it's an English phrase, but there's no Korean equivalent. If you sneeze on the bus, people will just stare at you. Maybe it's my southern hospitality, but I always feel guilty when I don't bless someone. Additionally, if someone bumps into you, they likely won't apologize either, so, don't take it personally.
Your personal bubble will be invaded. In a post-COVID world, I feel personal space is emphasized now more than ever. This, however, is not the case on public transportation in South Korea. In such a fast-paced culture, people don't care about being packed like sardines on the train so long as they make it to their destination on time. Be prepared to rub shoulders with strangers or else take a taxi during rush hour.
Everything is cheaper — but it adds up. Seriously, everything is so much cheaper here. I haven't spent more than $10 for breakfast once, and the most I've spent on a nice meal is $14. But if you're an avid shopper, especially of K-pop albums, it adds up. Sure, an album here is half the price of the ones in the U.S., but unless you're trying to complete a collection, try to exercise some restraint (or be prepared to buy another suitcase, like I did).
The trees scream. If you're a native Texan like I am, you're probably familiar with cicadas. They remind me of my childhood, so I was surprised when I walked out of the airport and heard them all around me. Cicadas here don't sound off at night; they're active at all points of the day. The rhythmic buzzing made me pretty homesick, but it was nice to feel like I had a bit of Texas all around me.
Now that I'm a few weeks into my 20s, I can proudly say that not much has changed. I'm simply a child able to do adult things. My travels in South Korea come to an end soon, but I am so grateful I've had this opportunity to grow and learn here. "안녕히 가세요," or goodbye. 
This post was contributed by Max Black, a Global Ambassador for Summer 2023. Max is a junior international relations and global studies major studying abroad in Seoul, South Korea.